Summer is the time of rest, relaxation and fun, but many people also use summer as an excuse to freshen up their homes with the latest trends. Collingwood home owners are no different and want their homes to reflect their refined and modern tastes. There are a number of home décor stores in the Collingwood area that can help you get your home looking as you'd like it to, inviting to guests and a spot to put your feet up and enjoy.
Collingwood is so lucky to be blessed by both a mountain and a large body of water. Collingwood residents have their choice of recreational opportunities through all four seasons, as similarly, they also have their choice of how to decorate their homes to reflect their slopeside living or their waterfront lifestyle.
Rustic Slopeside
This trend towards rustic finishings is huge and pairing that with a slopeside feel means your Collingwood home could have reclaimed wood floors, braided rugs, timber-framed ceilings, grey walls and even a bit of steam punk mixed in. Barn boards are also perfect for this type of look. This trend could also be termed "cabin chic", which is what Van Allan Design labels it and also says not to go wild with it. Less is more could be the theory of this design trend.
You can achieve this type of look with furniture alone, and shopping at a local Collingwood gem like Stone Home Design, which has an exclusive line of Barn Built Furniture, could be just the ticket. Their selection of rustic lighting is absolutely gorgeous!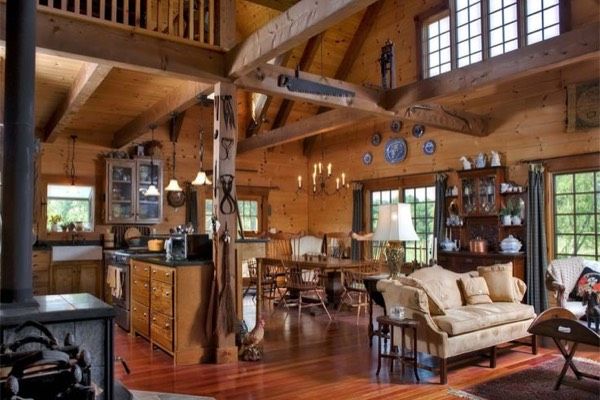 Coastal Getaway
Using the colours of blue, green and white can help in giving you that coastal feel you so desire for your Collingwood home. This could be in the paint colours, tile, kitchen cabinets or just your accents. Beach cottage styles mimic the outdoors, with these soothing colour palettes and accents that reflect the sea. It would be easy to achieve a coastal look for your Collingwood home by shopping at LEUK, which is a European-styled store with a theme of well-being. Most of what you'll see in their store will make you want to sit back and relax.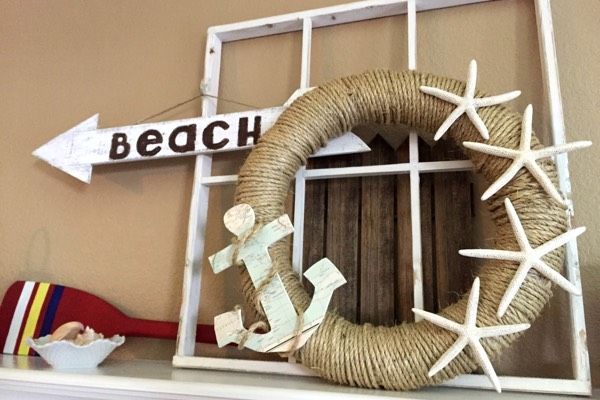 Patriotic
While being patriotic is not really a design choice, Collingwood and area homeowners tend to want to tout their status of where they live and it shows in some design choices. Habitat Interiors, located in Thornbury, has some fantastic décor that reflects Canadiana and their love of this area. Check out these great pillows and lamps!
Not only are we lucky to live here because of the recreation and landscape, but we've also got some fantastic shopping for our home. Venturing into the city is a thing of the past when we've got such great home décor stores right here in the area. In fact, visitors from all over Ontario visit us for this reason! If you are interested in more information on living in this beautiful area, contact me today and I would be more than happy to find you that perfect Collingwood Home for Sale.