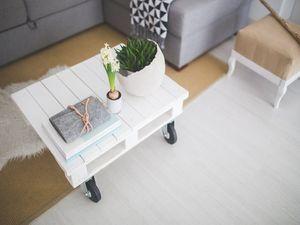 The living room is the area of the home where you go to relax after a long, stressful day. It is where you may spend time watching television, reading a book, or enjoying a conversation with loved ones. When potential buyers walk through your home, they will pay particular attention to this area of the home. Buyers not only want this area up-to-date, but they want it stylish and trendy. To make this room quickly catch the attention of buyers, here are several design trends to consider.
1. Nature-themed
Bringing the outdoors in is quickly becoming a popular design for homes all around Canada and the United States. To create this trend, include many floral prints and cool colors such as greens, blues, and whites. You will also want to fill the room with many indoor plants. Think Calla lilies, succulents, ferns, etc.
2. Be Bold
While it is always smart to choose very neutral paint colors when preparing to sell your home, a current living room design trend says otherwise. Many homeowners are choosing bold colors for their main living spaces to set these areas apart from the others. Think colors such as reds, blues, and blacks. But, paint colors aren't the only thing creating a bold statement. Furniture with bold patterns, colors, and designs are also becoming increasingly popular.
3. Large Art
When designing their living room, many homeowners are choosing a large art piece or wall hanging that is becoming the focal point and main theme of the room. The entire design is centered around this large décor item, meaning you choose paint colors, fabrics, room décor, furniture, etc., that all accent and bring out this artwork. If you are choosing very neutral paint colors or have very basic furniture, this design trend may be ideal.
4. Detailed Ceilings
When designing your home, you don't need to focus exclusively on the details that are eye level. Instead, create fun and unique ceilings. Add fun patterns on the ceiling and accent it with a unique light fixture and trim. Or build borders and details on the ceiling that enhance the entire area. You can be creative and add a unique touch that many other homes on the market do not offer.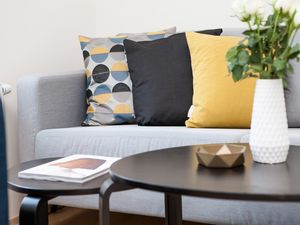 If you are ready to sell your Collingwood home, contact me today. I can help you sell your home at a price that you will love.