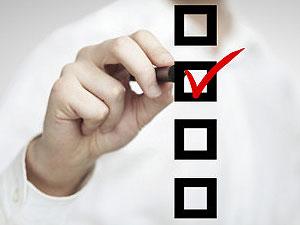 You are only days away from closing on your dream home and your Collingwood REALTOR® calls you to set up your appointment for a final walk-thru. What is a final walk-thru?
I'm glad you asked! A final walk-thru is generally done 2 to 3 days before closing. It is to ensure that what you think you purchased, is there and working. Also, if there were repairs that were to be made before closing, this is the opportunity to inspect those repairs. A final walk-thru is not the time to worry about where your furniture is going to go or what colour you plan to paint the walls. You may be excited about your new home in Collingwood, but a proper final walk-thru is very important.
Here is checklist of items you should check when inspecting your new Collingwood home in your final walk-thru.
Turn on every light switch to ensure all lights are working.

Test the heating and air conditioning to make sure it is in working order.

Turn on exhaust fans.

Test all the appliances (fridge, stove, microwave, washer, dryer, freezer, ice maker, gas fireplaces etc).

Open and close all the windows.

Test the electrical outlets.

Run all the faucets and flush toilets. Make sure there is hot water.

Test the garage door opener.

Open & close all the doors to make sure they open and close without resistance.

Inspect any repairs that were to be made before closing.
It is important to remember that a final walk thru is meant to review your new Collingwood home and determine if what you think you bought, you did buy. Dealing with issues after closing is always more difficult than dealing with them before. Just ask your lawyer!