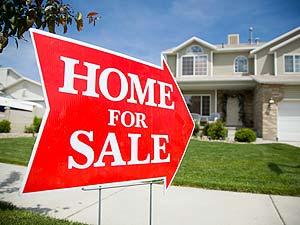 Selling your Collingwood house can be an exciting adventure. You want to sell your home quickly and at the right price. Unfortunately, there are a few small mistakes you may make during the home-selling process that could cost you both time and money.
When selling your Collingwood property, don't make one of the following mistakes.
Inaccurately Pricing Your Home
Choosing a sale price for your home is one of the biggest decisions you will make during the selling process and there is no room for rookie mistakes. When you price your home too high, you lose the interest of potential buyers or they will provide a low offer. However, if you price the home too low, you will not receive the money you deserve.
Work closely with a real estate agent to help you through the pricing process. Your agent can provide you with a comparative market analysis, which is a detailed report of what similar homes in your neighbourhood have sold for. Your agent can also offer expert advice on pricing your home but keep in mind, he or she will not set the final price for you. This is a decision you must make on your own.
Spending Little Time Updating Your Home
You want your home to be show-ready when placing it on the market. This means you must take the time to clean and declutter both the interior and exterior of your property. You should also make all much-needed upgrades and repairs to improve the condition of your home. Home staging will also make it easy for buyers to envision themselves living in the property.
Using Your Smartphone to Take Listing Photos
Your listing photos are one of the first impressions that buyers will receive of your property. You want to make sure they are of high quality and highlight the best features and amenities in your home. Using low-quality equipment may provide poor lighting and gritty resolution. Use professional equipment to capture the images of your home. You may even consider hiring a professional real estate photographer to truly capture images that appeal to potential buyers.
Choosing the Wrong Agent
When selling your home, you want the right agent to help you. You want an agent who can assist every step of the way, who communicates well, and is knowledgeable. You also want an experienced real estate agent who can help you navigate any difficult challenges that come your way.
If you are ready to sell your home, give Collingwood real estate agent Christine Smith a call. She can help you throughout the entire selling process to prevent these small mistakes from costing you in the end.