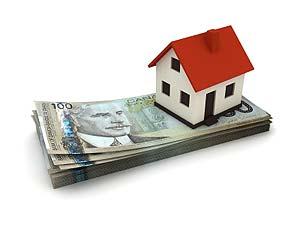 With the incredible scenery, wonderful shops and restaurants, and plentiful resorts, it is easy to see why over the last ten years the Collingwood and Blue Mountains area has become one of the most desired places to live in all of Canada. The Georgian Bay area has plenty to offer anyone, and as a result the real estate market has remained strong in the region over the last several years even as other parts of the country have struggled to maintain a robust market.
However, it is still fairly common for Collingwood homes in the area to go for less than market value – sometimes far less. No matter what you paid for your home, being able to get at least the market value is important. While the area's amenities and natural beauty are beneficial for getting the best price, a few other steps can assist you in getting market value for your home when you list it.
First, ensure that you take the steps needed to keep it looking amazing. You should not overspend on repairs and renovations, but making sure that the interior of your home is in good shape is important. Most buyers will use a home inspector to ensure that the home is in the best shape possible, so be sure you get it there before you list it.

Curb appeal matters, too. Curb appeal refers to the way that a home looks when a potential buyer pulls up to the curb in front of it. Things like the paint job, landscaping, and more all matter. Everything from some light landscaping to adding some flowers to the porch to making sure the garage door is closed can increase curb appeal, so be sure to take all the steps you can to maximize it in every way possible.

Also, you will want to use a competent, professionally licensed real estate agent. Too many people make the mistake of trying to sell their home on their own with the assumption that they will save money. But REALTORS® work for their commission, and will have access to far more resources and more potential buyers than you could ever reach on your own. In short, they will help increase the odds of you getting market value more than perhaps anything else you can do.
It is important that you get what your home in Collingwood Ontario is worth when you list it. The tips above can have a big impact on getting market value, so be sure to consider them when the time comes to sell.