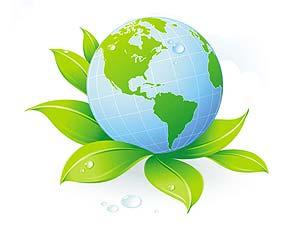 Builders and developers of new houses in Collingwood & The Blue Mountains are beginning to respond to the growing desire for homes that are healthier for their occupants and the Earth, too. Many builders of new home construction today offer loads of environmentally friendly options. Among the various standard and optional features:
Steel framing (safer, healthier and more structurally sound than wood)

Energy-efficient low-emissivity windows

Whole-house HEPA air filtration systems

Kitchen sinks with water filters installed

Floors are all hardwood or ceramic (much healthier for sufferers of respiratory ailments-asthma, allergies, chemical sensitivities-than carpeting or standard vinyl floors)

Heat recovery ventilators
Healthy Home Features
If you are in the market for a new home in Collingwood or The Blue Mountains area, whether you're buying from a developer or custom-building, be sure to ask the builders, contractors and architects involved about incorporating "healthy home" features. It may cost extra up front, but the long-term benefits are well worth it.
Incorporating Environmentally Friendly Options into a Renovation:
What if you're not in the market to buy or build a new home? There are still many ways you can incorporate Earth-friendly choices into your renovations and home improvements. Whenever you are replacing something old, or adding something to make your home more comfortable, you have an opportunity to make your home healthier at the same time as you reduce the impact of your choices on the planet. Its also an opportunity to support environmentally-friendly businesses and initiatives. Making these kinds of improvements will reduce your operating costs and add to the resale value of your home, while decreasing waste and dependency on fossil fuels.
Consider the following suggestions:
If you are insulating, look into cotton insulation: its as effective as fibreglass insulation, and its safer and more earth-friendly.
If you are like most Collingwood or Blue Mountains residence, you want an outdoor living space to enjoy those warm summer evenings or crisp winter nights. Remember that it has been injected with powerful pesticides to prevent rot and infestation-and those pesticides contain large amounts of arsenic and smaller amounts of chromium. You can now buy lumber that has been pressure-treated without such hazardous chemicals (ask for CA-B pressure-treated lumber). Another option for decking and outdoor improvements is a sustainably harvested Brazilian wood called ipe. Its an attractive, long-lasting, rot-resistant wood that looks like teak and is an alternative to cedar and redwood.
If natural wood shingles appeal to you, consider reclaimed-redwood shingles, made from the stumps of old-growth trees.
Adding or replacing smoke detectors? Look for ones without the standard small amount of radioactive material (its presence is indicated by the words Americium-241 or AM-241 on the labels). While these typically cause no problems to a homes inhabitants, it is necessary to dispose of them as radioactive waste. Why not opt for the more earth-friendly product?
For better air quality, consider replacing your furnace and air conditioner filters with true HEPA (high efficiency particulate air) filters. These filters can screen much finer particles than standard filters, which are designed more to protect the heating and cooling equipment than your health.
Can you imagine looking at your hydro meter and seeing the indicators spinning backward? Wouldn't you love to get a cheque from your hydro company instead of a bill? Its possible to generate enough of your own electricity that you can sell the surplus back to your local utility; some Blue Mountains homeowners are already doing it. Even if you're not attempting to get "off the grid" completely, photovoltaic panels can help you reduce your utility bills and make the most of a free source of energy: the sun. Photovoltaic panels are still quite expensive, so its an investment mostly for those who plan to stay in their homes long enough to reap the financial benefits of installing them.
Has that old stove finally burnt its last mac and cheese? When buying new appliances, be sure to look for the easy-to-understand EnerGuide label and compare all the models you're considering. The cheapest (or flashiest) appliance isn't necessarily the most energy-efficient, especially when you factor in operating costs over many years.
And when you are removing old fixtures or materials, consider whether they can be reused. If so, donate them to a reuse centre like those run by Habitat for Humanity in Collingwood. The charity operates centres that sell gently used building materials and fixtures; the proceeds are used to pay for building modest, environmentally responsible new homes for needy families. You'll be doing the earth several favours at once!