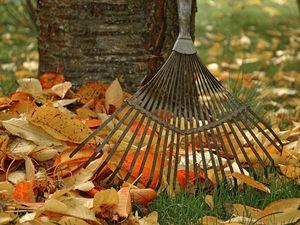 Fall is the perfect time to spend outdoors. The leaves are changing colours and the weather has a slight chill in the air. However, this isn't the time to let your home maintenance slide. Now is the time to begin your preparations for the cold winter months. Here are several home maintenance tasks that should be on your weekend to-do list.
Trim Trees
Fall is an excellent time to trim many of the trees in your yard. This is because the trees are starting to go dormant for the winter, which reduces the risk of disease. Although, before you start trimming any tree, do your research. Some trees do better being trimmed in the early winter or spring months.
Check Your Seals
The seals around your windows and doors need to be checked often. When these seals are not tight, heat will escape from your home and your monthly energy bill will rise. Plus, checking and replacing these seals is a fast project and can be done in less than a few hours.
Winterize Your Sprinkler Systems
If you use a sprinkler system to water your yard during the summer, fall is the time to winterize it. By not removing all the water in the pipes, they can freeze and crack, leaving you with a big mess in the spring months. If you don't know how to properly winterize and prepare your sprinklers for the winter, hire a landscaping professional to assist you. This is usually a fairly budget-friendly job and can save you a headache later on.
Clean Your Gutters
If you have large trees around your yard, you will likely spend many hours this autumn raking up the leaves. However, the ground isn't the only area where you need to clean and remove leaves and debris. You should also clean out your gutters this fall season. By leaving this task for the winter months, your gutters may clog and freeze. This will cause damage to these items and water damage around your home.
If you have many trees in your yard, particularly arching over your home, aim to clean out your gutters every few weeks during the fall season. This will keep them clean and reduce the risk of damage.
For more information about caring for your Collingwood home throughout the year, DIY projects, interior design, and other home improvement tasks, check out my blog.