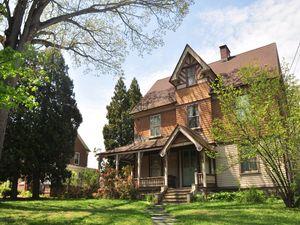 Your home is a reflection of your lifestyle. Depending on your life stage, your need for space, aesthetic appeal, location, access to nature, and budget may alternate positions on your list of priorities. What you need, what you want, and the amount you want to invest in your Collingwood real estate could vary depending on your career, family, and other factors that impact how you will use your home space.
When searching for your next Collingwood real estate property, you'll want to consider your lifestyle so you can find the best home purchase that's worth every penny invested. Here are common property types that you'll encounter on the market that could work best for you according to your current life stage:
Condominiums
When owning condo property, you are still sharing some common spaces while owning your individual unit. These are typically smaller in size and space, making them suitable for single owners or couples. Some of the benefits for owning a condo unit typically include lower ownership costs, shared amenities, on-site maintenance and security staff, and more. However, it's worth noting that these purchases will involve property fees to pay for condo-related expenses.
Townhouses
A townhouse is a more compact property-type closely inserted between property clusters. You won't have much property land or outdoor space, but you'll usually have access to multiple floors and can walk up to your own property door.
Detached Houses
Collingwood is filled with plenty of lovely detached home properties which work well for young, established, and older families. These homes typically include multiple levels and storage space with a lower basement floor. They have ample yard space for outdoor activities, making them great for children. When investing in a detached house, you'll need to know how to maintain the property and have the budget for its upkeep and higher property taxes.
Cottage
At the centre of cottage country, our community is surrounded by cabin-like properties that come in various shapes and sizes. You may want to invest in a cottage for year-round enjoyment or Summer getaways between the many lakeside communities in the Southern Georgina Bay area. A cottage is an excellent secondary property investment when you reach a stage in your life where you have the time and budget to maintain it.
Contact a Collingwood Real Estate Agent
If you're ready to embark on your Collingwood real estate property hunt, connect with Christine Smith for some expert guidance. She will consider your lifestyle and find the best property type for you. Find your next dream Collingwood property by contacting Christine Smith today.