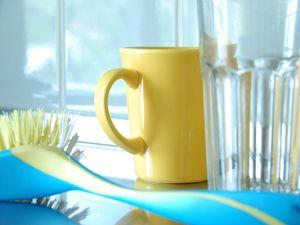 Spring is right around the corner and that means you are likely thinking about your annual spring cleaning checklist. This year, don't just focus on areas of your Collingwood house that are cluttered and unorganized. Rather, spend some time focusing on germ-covered areas. Let's explore some of the germiest places in your house that you'll definitely want to start cleaning today.
Dish Sponge or Rag
You know that sponge you use to clean your dishes? It is filled with all types of bacteria, yeast, and mold. According to one study by the NSF International, the germiest item in your home is this one tool. To help get rid of the bacteria and other unwanted substances, wash your rags daily and place your sponge in the microwave for at least two minutes every single day. You should also replace these items a minimum of once a month.
Bathroom Faucet
When cleaning your bathroom, the faucet is often one area that is overlooked. However, the study by NSF found that this area contained 27% staph and 9% of coliform bacteria. When cleaning this area of your bathroom, it is important that you don't just use water to wipe down your faucet. You want to use bleach or a disinfectant to kill the unwanted germs.
Kitchen Sink
The bathroom faucet isn't the only sink in your house that is home to a plethora of germs. The kitchen sink is actually the second most germ-filled area in your home. The kitchen sink receives a lot of traffic during the day. A lot of food and dirty dishes are placed in this area. Plus, the sink is also a popular spot for washing hands.
To properly disinfect this area, you should use bleach or another disinfectant and wipe or spray this area. Aim to clean your sink at least once a week and immediately after rinsing or handling raw meat.
Family Room Carpet
When was the last time you shampooed and deep-cleaned the carpets throughout your home? You may be surprised that the family room carpet is one of the germiest areas of your home. In fact, studies show that there could be as many as 200,00 bacteria per square inch in your family room carpet. Vacuuming the carpet regularly will help to remove much of this bacteria. You should also clean the carpets on your own every four to five months and then hire a professional to steam clean your carpets at least once a year.
Bathroom Towels
After you bathe, it can take your towels some time to dry. During this time, your towels become a breeding ground for germs. By taking extra care of your bathroom towels, you can reduce the number of germs living on these surfaces. Immediately after you bathe, hang up the towel. You may even want to stick it directly in your dryer. Do not use the towel for more than three to four uses without washing it in hot water or you greatly increase your risk of skin infection or other skin issues.
For more information regarding the cleaning and the care of your home, home improvement, and the Collingwood real estate market, visit our blog.