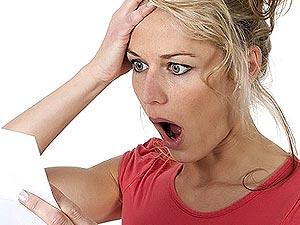 When purchasing a home that is on the Collingwood real estate market, I know that people who are interested in making a profitable investment in their future consider buying a house a huge part of it and are concerned about making the right purchase decisions. However, getting that perfect deal on an single family home in Collingwood and knowing just how much to offer for it can be confusing. It is of paramount importance to ensure that the Seller does not feel insulted by your lowball offer and is willing to negotiate so that everyone wins. In order to prevent emotions from getting in the way of the real estate transactions, the following factors could prove to be helpful.
Make sure your first offer is as neat as possible
Your first offer should be structured in such a way that it is difficult to resist. Give proof that your mortgage loan has been pre-approved; offer to pay cash, or to give a large deposit — anything that would make the Seller realize that you are a serious Buyer. Request for a short closing period, and include as few contingencies into your purchase contract as possible. If you want a price that is way lower than the asking price, then you have to make sure that this offer is as clean as possible.
Make a list of necessary Home Improvements
One of the best ways to justify a low price on a home is to list all the improvements that need to be carried out. For instance, if the home needs new plumbing, electrical wiring, or a new roof, these are valid reasons to offer a price that is less than the Seller's asking price. The home may also need brand new appliances, flooring, and painting, which cost money. You as a Buyer can offer a lower price because of the extra expenses required to make the home move-in ready.
Discuss any problems with the location of the home
An equally important factor to consider when preparing a lowball offer is to point out any problems with the location of the home. If the home is too close to the airport, the industrial section of town, or a busy street, you as a Buyer may have legitimate concerns. List all the potential problems posed by living too close to train tracks, fast food restaurants, or the airport. A less desirable location would justify offering a low price on a home, and getting a good deal.
A knowledgeable Collingwood Real Estate Agent can provide a list of all compariable prices of homes on the market across Collingwood. When preparing a lowball offer, look for homes that have sold and are for sale for a lower price within the same area. A Seller would be willing to accept a reasonable offer for their home, rather than taking the risk on letting it sit on the market for a long period of time.
Find out why the Seller is selling their home
A Seller's situation could be helpful in getting a good deal on a home. The Seller could be so eager to sell their home for several reasons, ranging from job relocation to purchasing of another home, and this could work in your favour allowing you to make a low offer. The Buyer can make an offer that is way less than the asking price, and reach an agreement for a quick closing, without making the Seller feel insulted.
Buying real estate in Collingwood could be a very stressful process and it takes a lot of negotiation to get a good deal on a property without insulting the Seller. But working with a Collingwood REALTOR(r) like Christine Smith who knows what she is doing would make the experience an enjoyable one. Contact Christine today and she will get you started on owning that perfect dream home in Collingwood.