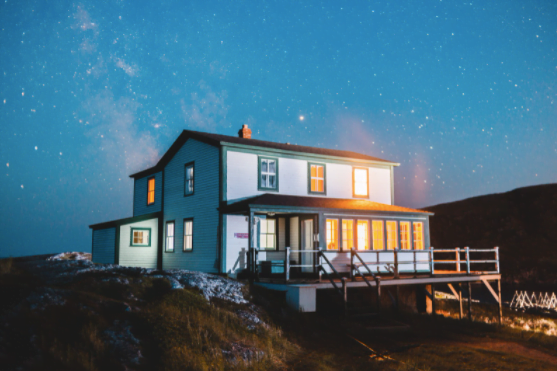 There is nothing better than a well-designed home to make a house stand out. It is a necessity in today's real estate market. A well-designed house can help it sell faster and raise its value.
In fact, when it comes to home improvement, curb appeal is a big deal. If you want people to take a second look at your home, you'll want to make sure your home looks great. 
1. Your Door
If you want to improve the curb appeal of your home, you should consider painting your door. Painting your door in a fresh colour can make a significant impact on the look of your home and the neighbourhood. Colours like blue, green, orange, and yellow are perfect for the front door because they go with many home styles and are easy to maintain
2. Landscaping
It's easy to invest in a fresh coat of paint, but the type of landscaping your home has can really add to its value, and it also makes a great first impression on potential buyers. Home landscaping can be as simple as new plants in the front or as elaborate as an in-ground pool, but the key is to make sure your home looks nice from the outside. Home staging is a big part of real estate, and it can be one of the most helpful ways to increase the value of your home. Landscaping is an important part of this, as it can increase curb appeal and help make your home more appealing to buyers.
3. Invest in House Numbers
A well-designed house is much more than just a pretty facade. It's easy to overlook the beauty of your house's numbers, but if you do a little research you'll find that they make a massive impact on the curb appeal of your property. A few design elements help make your house look like it's worth more, and house numbers are at the top of the list. It's important to ensure that the numbers contrast with the brick or stone wall and are not too high or low. 
4. Add Decor to Your Front Porch
Nothing says curb appeal like a fresh new garden, a colourful patio set, or even a cute little birdhouse. So if you want to add some flair to your front porches, why not just add some planters alongside your front walk? Adding planters to your front porch can be a great way to improve the aesthetics of your home. Planters are a great and easy way to dress up a space, and they can help set your home apart from the rest. Not only do they provide great curb appeal, but they can also help to create an attractive view by framing the front door and doorsteps.
Need Help Maximizing Your Curb Appeal?
Maybe you've put your property up for sale and want to make sure it's the best option on the block. Christine Smith to find out more about how to add to your curb appeal.