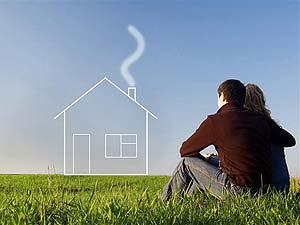 Selling your home brings quite a few emotions. If you've lived there just a few years or for most of children's lives, selling and leaving a home can evoke some of the best and worst memories you've had in the home. Some people leave a home, never to look back. Others look forward at the memories that the new buyers will have and hope that they will enjoy it as much or more than you have.
If you are of the latter group, you may feel a personal connection to your buyers and want them to know it. But, how close do you get to the buyers, knowing this truly is a business transaction?
Not much has been written on the topic of developing a personal connection with your buyers, and rightfully so, if you are thinking with your heart and not your head, you may find yourself selling your home for less than you wanted to. Of course, that is a personal choice. Some sellers would prefer to sell their homes to young families rather than developers or those who may use the home only as income. There is nothing wrong with choosing who buys your house, you just have to ensure that you still get what your home is worth in the end.
You'll also have to be careful not to disclose too much information to potential buyers, as it could put you in a vulnerable position at the time of offer. If you are selling because you are getting a divorce or moving to another city, the buyers may think you are desperate to sell. As well, if you've already bought another house, you don't want them to think that you have to sell by a certain time as that could alter the offer amount that comes in.
After the sale, there is nothing wrong with establishing a connection with the people who bought your house, although you should always be leery of those who may take advantage of your good nature. Asking for things that weren't originally included in the offer isn't cool and you don't have to cave to this just because you like them. But, sometimes buyers just want information that they can't get online. For example, they may want to know how to care for the garden or how the food is at the neighbourhood restaurant. Of course, they can find this out in other ways, but if you want to be helpful, that's always up to you.
Things you should not disclose to the buyers is how the furnace acts funny sometimes in the winter or how you wish you would have replaced the toilet that sometimes runs all night. Giving buyers information about potential downfalls of the home might only set you up for them to ask you to replace the item before closing.
Some sellers like to leave a thank you note to the new buyers, along with a gift, letting them know you hope they care about the house as much as you have. Becoming personal with buyers is a personal decision, but one you should be careful when making that connection. If you want more information about buying or selling in the Collingwood area, my door is always open.