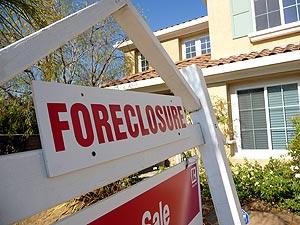 Power of sale properties can provide a valid way for many potential first-time Buyers to become property owners. The lower costs of Bank or Mortgage Company owned homes in Collingwood are designed to help them move more rapidly, and this can also spark a lot of interest for investors who are looking for a good way to generate more income. This continues to make power of sales a busy trade in the Collingwood real estate market, and with a bit of guidance, any Buyer is able to benefit from this type of listing.
Setting goals when shopping Power of Sale Homes
Investment buyers and those who are looking for a liveable home will obviously have different criteria for what to focus on in a foreclosure. This can also make it necessary for potential Buyers to be very clear on the goals of buying a new home, as this can also change the properties to be viewed.
New Buyers will also need to create a timeline of these goals, as the condition of power of sale homes in Collingwood can vary greatly. Since the Bank or Mortgage Company actually owns the property, it will mean that there has been no residence and only standard maintenance from the time that the bank took possession of the house. As a result, the conditions of a foreclosed home may require a fair amount of work before it is inhabitable.
This factor should not discourage any Buyer from considering these homes as part of their regular property search. When working with a Collingwood Real Estate Agent like Christine Smith, potential Buyers can ask to look at properties that have only been bank owned for a certain amount of time, as this can reduce the amount of repair that is needed before people can move in.
Investors often consider scoring on foreclosed properties that have been abandoned for a while. This is especially the case if they are looking to flip the home or to use it as a rental (Collingwood does make for an excellent place for Ski Rentals). In these cases, the potential Buyer will also want to look at the amount of money they may be saving, versus the amount of money they will have to put in before they can begin turning a profit.
Buyers who are looking for a long term residence will also want to consider necessary repairs, as this can impact how soon they may be able to move in. In this case, however, the investment versus savings costs can be less of an issue, as property equity will still grow over time. This means that if a first-time buyer is willing to take the time to make repairs before moving in, they may be able to afford the perfect dream home on a starter budget!
Finding Power of Sale Homes for Sale in Collingwood
To help you locate homes owned by a bank or mortgage company that are on the Collingwood real estate market, contact Christine Smith by email or call (705) 888-0201