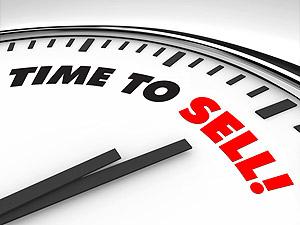 The process of preparing your home to sell can be a challenging affair, depending greatly upon the temperature of the current Collingwood real estate market. However, it should be noted that the market will traditionally ebb and rise, which means that sometimes a bit of patience can lead to a greater payout. Sellers who are not in a hurry can be advised to wait for better conditions of demand, although current trends are showing that many young couples and families are seeking single family homes in Collingwood that offer space to grow.
One of the concerns that can arise when trying to sell a home is the fact that when the market is very hot, it not only indicates that buying demand is on the rise, but also that available homes are as well. This can generate some anxiety, since it becomes even more important for a Seller to have their home stand out for all others.
Taking action before selling a home can include a number of steps. Along with working with a Collingwood REALTOR® like Christine to make the process more streamlined, owners can also engage in some activities around the property in order to facilitate the sale.
Clean and tidy – this involves going over both the interior of the home as well as the exterior and the property. In most cases, general maintenance and upkeep tasks are all that is required, although the process should be thorough to have the home look appealing.

Upgrades to the home – these should be engaged carefully, since many renovations and home improvements can increase the time before the home goes to market. Upgrades should also add value to the home, and may include work on the heating system, or newer appliances if they are being sold with the structure.

Identifying highlights – this can be one of the most important tasks for the seller. It will include looking at features of the property or home, which make it unique within the neighbourhood, as this will allow the house to stand out to potential buyers.

Functionality check – although this can be combined with upgrades, it is the basic task of ensuring that everything about the dwelling is in working order. While it may include internal repairs, it can also include checking the roof shingles and making sure that windows and doors can open.
Attending to these staging tasks to showcase your house can speed up the time that your property goes on the real estate market to being bought by a new home owner and can also make it easier for you to collaborate with the real estate agent who will be helping you sell your home.