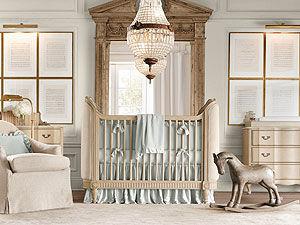 Congratulations on the newest addition to your family! Getting your home ready for a baby can be a daunting, confusing and expensive task. Going from two people to three (or more) definitely changes your home design and decor decisions. While you won't need to make any major changes to your living spaces just yet (wait for teenagers!), you will need to designate and design a nursery for your new baby.
Which room?
Your first question when designing a nursery is deciding which room you want baby to sleep in. If you've got a three-bedroom Collingwood home and this is your first baby, you are obviously deciding on one of the other bedrooms besides the master. Some parents choose the smaller room, leaving the larger room for guests or as an office. Others choose the larger room, knowing that baby will grow and other children may come after him or her. Having to switch rooms when a sibling is expected can be quite a hassle, although it does give you the opportunity to make new design choices for the older child, who may have grown out of the choices you made when they were in-utero.
Designing for now or future?
That brings us to the next question: do you design the room for an infant, or do you design it in a way that the baby can grow older and you won't have to make many changes? Some parents choose to make the room very juvenile, with cartoon characters and the like, while others see the nursery as an extension of their home and decorate it in a similar fashion. The choice is yours and will depend on what plans you have for the future and your budget.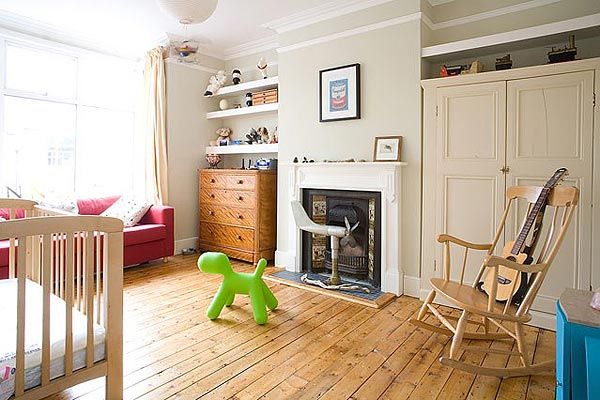 What do you need?
Aesthetically, you'll probably want to paint the room. A low-voc paint is the way to go in a baby's room, as you want to limit the amount of toxins they are breathing in as a newborn. As well, you'll want to paint as far in advance of baby's arrival as you can and ensure you've aired out the room. Some parents choose to wallpaper or add a border or vinyl stickers as embellishments to the room. It is best to stick to a more neutral paint colour, but this doesn't have to mean green or yellow. In fact, research suggests babies cry more in a yellow room than any other colour (and we definitely don't want that!). Neutral colour schemes are very hot in many Collingwood homes, so transferring these greys and whites into baby's room is just natural.
If your budget is limited, there are pieces in the room that you can skimp on. Cribs vary in budget, but you want to ensure you are buying new or know the background of the crib you are buying second-hand, for safety's sake. Besides the crib, you may want a dresser, and again, if buying second hand, ensure it looks safe. You should always anchor dressers and other furniture to the wall in a child's room.
Decorating your nursery is a very exciting process, even if it is full of decisions!