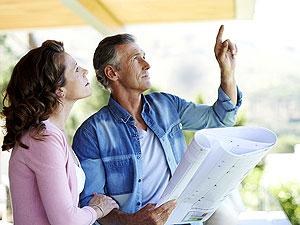 Engaging in home improvements before putting a house on the real estate market can be a common practice when trying to get a sale quickly or increase the asking price on your property. One of the more frequent mistakes that Sellers can make is that they invest more in the improvements than they will actually add to the end price. While not all larger home improvements are necessarily a bad idea, it can still be a good idea to consider the overall benefits before starting on the work.
This may mean consulting with a REALTOR® or doing research on real estate in the Southern Georgian Bay area would be a good idea when considering the home improvements that will be best for adding value. This can help to offer guidelines on the trends that Buyers are following, and can also give a comparison as to how similar improvements have influenced market prices. To this end, input from a REALTOR® can be invaluable to make the most of a sale.
Increase Efficiency and Functionality on your Home
Home improvements that have the greatest impact with Buyers are generally those that will increase the comfort of the home or will increase efficiency for everyday routines. While the visual balance of alterations will enhance the perception of the dwelling, it is also necessary to bear in mind that Buyers are thinking about how the home will be of benefit to a daily lifestyle. This is why home improvements that have a functional purpose will also add the most value.
It is also a good idea that Sellers think about how the improvements would affect their own normal routines. Determining if the changes can enhance your lifestyle can mean thinking about how Buyers would utilize these alterations. Home improvements that are likely to be used more than four days out of any regular week – will have the greatest impact than those that may only be used seasonally or on rare occasions.
Using this guideline can also ensure that the investment will add tangible values for both Buyers and Sellers. As an example, although making changes to the look of your kitchen and the appliances are still a sizable renovation, it will be better at reducing long term cost and effort than the addition of a swimming pool. The kitchen improvements are also an ideal example of an addition that will be used regularly, and thus can become an improvement that does raise the market price, instead of pricing the home out of the market.
Putting your House on the Collingwood Real Estate Market
The Collingwood Market is no different than any other Real Estate Market. If your plan is to sell your home and need ideas and advice on what renovations will increase the value of your home – the best option is to choose the right Collingwood REALTOR® to get the best advice before you tackle any home improvements before selling.