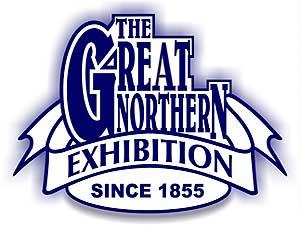 Each year in the Collingwood Ontario we are lucky to have the Great Northern Exhibition and this year was no different as we celebrated the 150th anniversary.
The exhibition was held on September 24 thru to the 26 and was a huge success and enjoyed by all who attended.
Each year there is a different theme, this year it was "sew it, grow it, and show it". Many contestants proudly displaying their needle work and home grown goodies.
Other contests include the baby show, cattle show, talent shows and much more.
This year we were entertained by Drew Wright who was a winner on Canadian Idol and Erin McCallum. Both great entertainers and first class too.
The exhibition is a real old fashioned event and fun for the whole family, you can spend a whole day there being entertained, food and beverages are available and there is also a mid way.
One of my favourite things is to watch the farmers get their prize cattle ready for the show, it's fun to see the cows having their coats brushed and blow dried in readiness!
Mark this in your calendars for next year — a definite must do if you are in the Collingwood area.