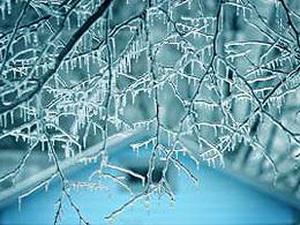 Owning a home is a wonderful experience, but it is not without hard work. Taking a few steps to ensure that your home is prepared for the coming winter months can dramatically reduce your energy bills and make your home a lot more livable during the cold, winter months.
What follows are six simple ways to winterize your home, helping to protect your biggest investment while saving you money.
Declutter Your Gutter
Cleaning your gutters before winter is a simple step that can help prevent future problems. Clogged gutters do not allow winter rains or snow melts to drain, which can lead to leaks in the home. By removing all the debris and leaves this Fall, you allow your gutters to properly drain water away from the home.
Check for Air Leaks
Leaks in your home are a common culprit behind reduced home efficiency. It is easy to check for leaks on a windy day. Check the obvious places, like door and window frames, but also check around outlets. Anywhere you can feel the breeze is a location that needs to be sealed. Caulking and weather stripping these areas will reduce heat loss and improve the efficiency of the heating system in your home, saving money on heating costs.
Insulate, Insulate, Insulate
So much of a home's heating is lost through improper insulation. You need at least 12 inches of insulation in the attic, so take the time now, before winter, to secure this area. Even if you do not live in a particularly cold environment, it is still recommended that you install insulation for energy efficiency and decreased heating costs.
Prepare Heating System
Regardless of the type of heating system you have (furnace, fireplace, etc.), it needs to be properly maintained to work as efficiently as possible year in and year out. Before the weather turns cold, have heating systems cleaned and prepared by a certified professional. This will help ensure that the system works safely and efficiently all winter long.
Clear the Ducts
If you have a traditional forced-air furnace, duct work is how the hot air is channeled throughout the house. Check for leaks in the duct work and repair any that you find. Take this time to clean out the ducts to improve efficiency and air quality this winter.
Wrap Pipes
Wrapping pipes and ensuring that they are properly drained is a great way to avoid the horrors of a frozen or burst pipe this winter. Make sure that all outside pipes are drained, with spigots wrapped. It is also recommended to properly insulate any uninsulated pipes in your crawl spaces.
A little effort goes a long way. By taking the time to properly winterize your home, you save energy and reduce the chances of something breaking or falling into disrepair.