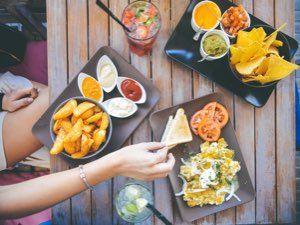 Collingwood Ontario has got it all — the mountain, the lake and everything in between. One thing you might not know about Collingwood and the surrounding area, is that it's got some amazing dining options. People travel from all over to eat at the wonderful restaurants we've got here. There is everything from casual to upscale and of course and many in between.
Casual Collingwood Dining
Being a town full of recreation, many of the area's restaurants are catered to those stopping for a quick bite after skiing or in the middle of a ride. If you are looking for some cheap drinks, wings, pizza, burgers and other pub-type fare, you might want to try the following.
Beaver and Bulldog Sports Pub and Wingery — great food and service at this pub right on the main drag.
The Smoke — everything on the menu is smoked including the meat and fish.
Pie Wood Fired Pizza Joint — a small chain with the most innovative pizza selections that will have you skipping any other pizza joint.
Mountain Shores Pizza & Deli — old school pizza and panzerottis from this local gem.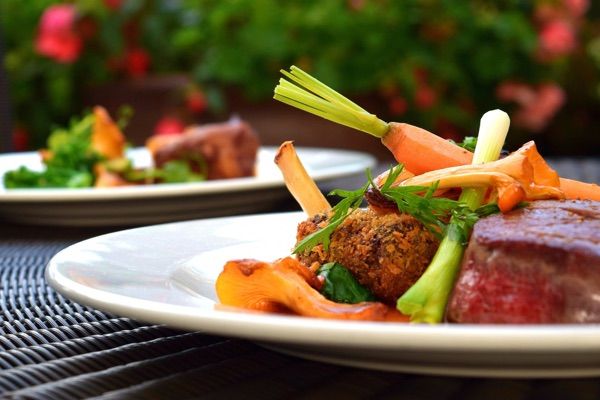 Collingwood Fine Dining
Brunello at 27 on Fourth — Italian fine dining with your choice of all the best pasta dishes, veal, seafood and wine.
Trattoria Azzurra — Italian, family-style dining with gorgeous choices like sweet potato gnocchi, sunny side duck eggs, roasted scallops and so much more.
Gustav Chophouse & Bar — great for a special occasion, the menu features delicious soups and starters including stuffed yorkie bites, tempura tuna rolls and beef carpaccio.
Cabin Bistro — with unique dishes featuring local ingredients, this will be one memorable meal. Start with the crab cakes.
Mid-priced Collingwood Restaurants
The Huron Club — Fresh and local food on the patio with live music, tapas and some great ambience.
Tesoro — Sit on the patio and get excellent service while you much on beautiful platters of cheese, and other traditional Italian food with most ingredients purchased locally.
Northwinds Brewhouse & Kitchen — not just your everyday pub, this place has fantastic food and even better atmosphere
Duncan's Cafe — everything you'd expect out of a cafe, but so much more, like Mulligatawny soup, eggs Benedict, falafel and turkey burgers, all made with fresh ingredients.
If you would like any further help in deciding on what Collingwood Restaurant to choose or information on (705) 888-0201.