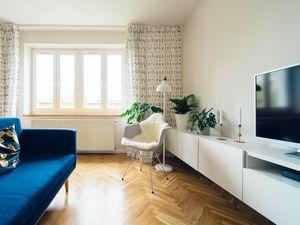 If you're planning to sell your house on the Collingwood market, there are some tricks to consider trying that will appeal to potential buyers and leave you with an ideal offer. To manage this, you need to find ways to grab their attention and make your home memorable during viewings. That way, your property will stand out from your competition, and buyers will submit competitive offers after envisioning their future in your house.
To ensure your property sale on the Collingwood real estate market is a true success, incorporate these useful techniques:
Give the Kitchen Some Attention
The kitchen is where your potential buyers will be able to picture how they would live in your house. This room is where a majority of meal-cooking, dining, visiting will take place. Your home buyers will be looking for quality aesthetics and appealing appliances that will make their kitchen experience a delight.
Boost Your Curb Appeal
Your home exterior is a major staple of your viewers' first impression. How your property looks on the outside could cause your potential buyer to decide whether the place is for them before stepping through the front door. Try freshening up your exterior paint job, fix any roofing flaws, and get that green thumb in motion by tending to your front lawn and garden area.
Include Non-Personal Decorative Touches
When showing your home, you want to help the buyer envision themselves living in it. Remove your personal family touches to offer a clean slate where they could imagine their own photos and meaningful pieces if they were to buy your home. Your decor choices should appeal to general tastes, so it looks good to any viewer.
Make All Necessary Fixes
While perusing your property as a potential next home, your buyers will care about its overall condition. Beyond how everything looks, they will want everything to work. Tend to all necessary maintenance fixes like plumbing and electrical writing in all rooms of your home.
Get Help From a Real Estate Agent
To ensure your home is sold efficiently at the price you wanted (or higher), seek help from a Collingwood real estate expert, like Christine Smith. She will offer the insights and necessary strategies to ensure your property is taken off the market in no time. Begin your successful home sale process by contacting her today.