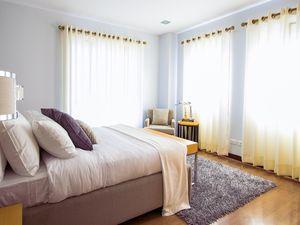 If you want to sell your Collingwood home quickly, you must impress potential buyers. You must create a house where potential buyers can easily envision themselves living inside. To make this happen, there are several home decor tricks you can implement throughout your home that will help potential buyers fall in love with your property. These little details can make your home sell much faster than others on the market.
Here are a few home decor tricks to help you quickly sell your house.
Go Neutral
When selling, focus on a neutral colour palette throughout your property. While you may like bright and bold colours, they may not be as popular with others and many buyers do not want the hassle of painting prior to moving in. As you consider paint colours throughout your house, consider those that are very light such as grays, blues, tans, yellows, etc. If you really want to add some bright and bold colours, implement these in your accessories such as throw pillows, rugs, bedding, etc.
Hang a Large Mirror
Do you have a room in your home that is small and a little dark? To make this space more appealing, hang a large mirror. This object will make the room appear large and bright. Plus, with a decorative frame around the mirror, it can be a useful wall hanging. Just make sure to choose a mirror size wisely as a mirror that is too large may be too overwhelming in smaller spaces.
Consider the Minimalist Trend
One popular home decor design is the minimalist trend. With this trend, you remove as much extra furniture and items as possible. You keep only the essentials in sight. This is ideal when selling your home as it reduces clutter and creates a more visually-appealing space. It also removes items that could distract potential buyers.
However, if you are considering the minimalist trend, make sure to move extra items off of your property, rather than just in a corner or a storage room. The fewer items that are in your home, the more open, spacious, and well-maintained the house will feel.
Add Lots of Light
Potential buyers are going to be attracted to homes that are bright and well lit. These spaces feel welcoming and inviting to others. As you prepare your home to sell, make sure to implement lots of light throughout your home. You may need to update old and worn out light fixtures, place additional lamps throughout your home, replace all burned out lightbulbs, etc.
There are many things you can do to help your home move quickly off of the real estate market. The above items are excellent places to start.
If you are ready to sell your Collingwood home, give real estate agent Christine Smith a call today. She can help you through the entire process from offering staging advice to helping you with the closing documents.