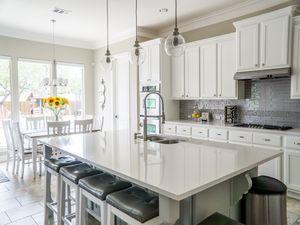 If you are thinking of selling your home in the near future, you want it to be in tip-top condition. Many homebuyers are looking for a property that is move-in ready and that doesn't come with a long to-do list. However, as you are considering the list of upgrades you need to complete to help buyers fall in love with your property, there are several you can leave off your to-do list. Many projects will make little difference to buyers and may even deter them from purchasing your home. Let's talk about home upgrades that some Collingwood buyers do not care about.
1. Hot Tubs and Saunas
While hot tubs and saunas can be nice to have, this is one upgrade that many buyers just don't need and many do not want. These can come with continual maintenance and upkeep to ensure they run well. For families with young children, they can also be a safety concern. If you already have one of these features at your home, ensure that it looks good and is in working order. However, this shouldn't be something you install prior to selling.
2. Wallpaper
Wallpaper can create an immediate focal point in any room. Nonetheless, it can also be an eyesore and make a room feel overwhelming and chaotic. Even if you are considering to use wallpaper on an accent wall, you may want to rethink your decision. Each buyer will have his or her own design preferences and they may not match yours. To truly attract potential buyers, paint your walls using neutral paint colours.
3. High-End Kitchen Appliances
You don't need to spend thousands of dollars purchasing the most luxurious and feature-filled kitchen appliances. Unless you are selling to a professional chef, many of these high-end appliances won't make much of a difference to your buyers. Rather, you should focus on keeping the look and style of your appliances consistent throughout your kitchen. Appliances with a basic, energy-efficient feature set are going to be sufficient and ideal.
4. Solar Panels
While solar panels certainly offer many benefits, they can be a hassle when it comes to selling your home. Many buyers do not want to deal with these items and they may not like how they affect the appearance of the home. Additionally, if the solar panels are not paid off completely or are being leased, it can create a headache during the selling process.
If you are ready to sell your Collingwood home, give me a call today. I can help you every step of the way and guide you to creating a house that buyers will love.