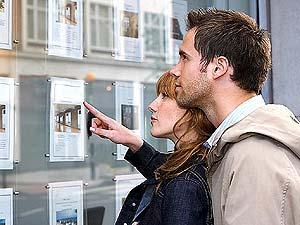 The COVID-19 pandemic has been going on for several months and it is showing no signs of slowing down. While the current crisis is discouraging, this doesn't mean you must hide. In fact, with the low mortgage rates, now is an excellent time to begin the search for your dream home.
To help you stay safe and be successful, here are several house-hunting tips for the COVID-19 pandemic.
Go Virtual!
You don't need to schedule a showing for every house on the market. Rather, spend plenty of time conducting your house-hunting search online. Browse listing photos and take advantage of features such as virtual walkthroughs and panoramic images. If you find a home that you'd like to tour, consider a virtual home showing.
Practice Safe Measures
A house hunt is not the time to disregard social distancing. As you tour a home in person, be mindful of what you touch. Talk to your real estate agent prior to walking into the home as some sellers may ask that only the agent touches handles, doorknobs, light switches, etc. It is wise to wear a mask and use hand sanitizer before and after the tour as well.
Limit the Number of People You Bring
While looking at various homes in Collingwood, do not bring your entire family. Rather, choose just one or two individuals to visit various homes, to meet with the real estate agent, etc. This will limit exposure for everyone involved and you may find it creates a more pleasant experience.
Work with a Real Estate Agent Who You Trust
If you want to have an enjoyable and successful house hunting experience, you must work with a Collingwood real estate agent who you trust. Spend time getting to know your agent and provide him or her with a list of the things you want in a house, your budget, and more. If your agent is offering advice on the buying process, on whether or not to schedule an in-person showing at a certain property, or any other critical detail, make sure you take that information to heart. While the final decision is always up to you, the right real estate agent can make all the difference in your experience.
If you are ready to begin the house hunting journey, or you have questions about what the buying experience currently looks like in Collingwood, give real estate agent Christine Smith a call. She can answer your questions and help you determine if now is the time to begin the search for your dream home.