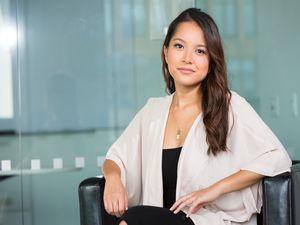 When purchasing a home in Collingwood, one of the first and most important decisions you must make is to determine if you wish to work with a real estate agent or on your own to complete the real estate transaction. While there are pros and cons to both decisions, working with a realtor when buying a house in Collingwood offers an abundance of benefits. Here are just a few.
Understands the Market
When purchasing a home, it is important that you are familiar with the real estate market. The market will guide you through many of the decisions you make. For example, when you understand the market, you are more likely to make an offer that will be accepted. The best real estate agents in the area are familiar with the Collingwood market. They work with it every single day and can provide you with the information you need to make these wise decisions.
Is Well Connected
If you are looking for a home with specific features, in a certain neighborhood, etc., your realtor can help you get the word out. They are well connected with other agents and once a property with certain specifications is available, you can be one of the first to know. This will help you during your house hunt and once you have found your dream home, it gives you the chance to make an offer before numerous other buyers are jumping at the opportunity.
Is a Real Estate Guide
This transaction includes a pile of forms, lots of jargon, and many decisions. No matter if it is your first home or your fifth, it can be a confusing and complicated process. Plus, each transaction is different and you may encounter different challenges and problems for each one. When you have the best real estate agent in Collingwood on your side, she can answer all of your questions and be your expert guide no matter what obstacles you are facing.
In addition, real estate agents have an eye for detail. They know what to look for in the best property. For example, they have an eye for potential problems and can give you guidance on how to approach the situation if you choose to purchase the home. They can also provide you with neighbourhood data to help you determine if the area is truly the best location for your family.
Has Negotiation Experience
A home is a large investment. When you purchase a piece of property, you want to get the best deal possible. Your real estate agent likely has a lot of training and experience negotiating a house deal. She can also help you negotiate additional benefits such as requiring the sellers to complete certain repairs, leave particular items in the home, closing costs, etc. With the help of an experienced realtor in Collingwood, this process will also be less stressful and frustrating.
If you are ready to purchase a home in Collingwood, contact experienced real estate agent Christine Smith today.