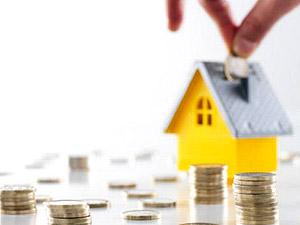 If you recently got some sort of windfall and want to invest the money into your home, but don't know where to start, this article will give you some great ideas for budget hacks that will improve your home greatly for less than $500. Whether you're selling or staying, spending $500 in these key areas will give you value in your home and create interest and comfort.
Add some landscaping
Your curb appeal will soar if you spend $500 at the garden centre on perennials, shrubs and even a tree for the front or rear yards of your home. Plants don't have to be expensive to make a huge impact and you may have money left over to build a small walkway and light it up too.
Paint the walls
Five hundred dollars in paint is an investment that will pay you back enormously. A new coat of paint in any room will immediately make the space appear cleaner. You can choose the colours you love, or find some neutral colours that appeal to buyers. The choice is yours.
Get a new front door
Curb appeal is so important and your front door really does make a big statement. It can even be one of the biggest factors on if your home sells! If your current door is old, faded and in a state of disrepair, replacing it with a modern door will give buyers and visitors to your home the best first impression before they literally even walk through the front door.
Get new faucets
Your home may have been equipped with bottom-of-the-barrel builder's faucets, which are functional, but stop there. If you want to impress buyers or add some improved functionality and beauty to your kitchen and bath spaces, adding new, improved and modern faucets will be inexpensive but make a huge change in the space. Countertops and floors are expensive, but no one will notice them once you add a new faucet.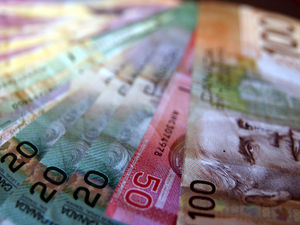 Get new handles for all of your cabinets
Similarly, cabinets are expensive and time-consuming to change. If you want a change that is inexpensive but will make a drastic change, simply swap out the existing handles for modern and eye-catching ones. You could do this throughout your home and if you have enough of a budget leftover, switch out the door handles and light switch plates as well.
Get one new light fixture for a main area
Lighting isn't very cheap, but a $500 spend could get you a fantastic and room-making piece that will be ooohed and ahhhed about by anyone who walks in your home. The best spots to put a new light fixture could be in your main entryway, in the kitchen or in the dining room. If you have the budget leftover, consider putting one in the master ensuite as well, over the bathtub.
Hire a cleaning service
Maybe your home isn't really in need of any updates, but you've let it go in terms of doing spring cleaning and maintenance. Take that $500 and hire a cleaning service and handyman service to deep clean your home and fix those little things that you've haven't gotten around to (rips in screens, holes in walls, doors not on quite right). You will see the difference immediately in your home.
If you are selling your Collingwood home and want to get the most value from it, let me show you how.