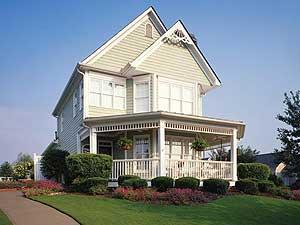 A home appraisal is an evaluation that determines a property's value when it's being sold. As a seller in the Collingwood area, you want your home to receive a high value for your buyer to manage a decent loan from their lender. The other benefit of a higher value would be the chance of raising the offer price. Often, if the appraisal reveals a number that's far from your already negotiated pricing with your buyer, the offer could fall through.
To help your property get a high appraised value during your evaluation, you can take these actions:
Deep Clean
This would be a great time to invest in cleaning service in your area. This clean isn't like the steps you take if you have company over. It's a thorough stripping of all dirt, residue, carpet stains, dust around the windows, everything.
This cleaning also requires decluttering and reorganizing your furniture to make a room seem neater.
Repairs and Paint Jobs
These are easy to put off since they often involve pretty intensive work. However, fresh paint and totally functioning appliances, windows, doors, electrical work, and more can add more value to your house.
During appraisals, it's common to receive a low score if there are malfunctioning pieces in the home and signs of neglect.
Boost Curbside Appeal
Your property's curbside appeal can make a huge difference in your evaluation. Use the right tools to make that yard look clean and lush. Some plants in the front garden will make your home look respectable and high-value. Add some outdoor furniture for a welcoming touch that will boost your score.
Replacing your roof tiles, damaged siding panels, or gutters or painting your exterior will increase your value during the appraisal process.
Fine Tuning, Great Benefits
While you may think that because this appraisal is being conducted after receiving your offer, it doesn't benefit you, but a higher value will secure your transaction. You could also make more money from it. By following these steps, you're showing respect to your property that your buyers will continue as its new owners.
For more advice on selling your property and staging it to earn a higher fair market value, contact Collingwood real estate expert Christine Smith to guide you through a successful process.