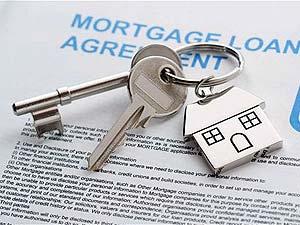 If you want to purchase a home in Collingwood, one of the first steps you should take is receiving pre-approval from a lender. This will not only make the house-hunting process much easier, but it will make you appear as a more serious buyer.
What is Pre-Approval?
Pre-approval is when you visit with a lender to determine how much money he or she will lend you to purchase a home. When you are pre-approved, you will receive a letter that states the amount of money the lender will lend you, your estimated interest rate, and estimated monthly payment.
A pre-approval letter is important because it shows sellers that you are a serious buyer and that you can afford the home. During the house-hunting process, it helps you determine your price range.
How Do I Get Pre-Approved?
To become pre-approved for a mortgage, you will need to apply with a lender. You can visit with a lender at a bank, credit union, mortgage company, etc. The lender will ask you to provide a list of information and several documents. This information includes:
Your credit number

Your current income and employment information

Your debt-to-income ratio

The amount of money you will provide for the down payment and other expenses
Be aware that the type of information you must provide will vary by lender.
How Long Does it Take to Be Pre-Approved?
Depending on the lender, you may receive pre-approval in as little as 30 minutes or within several days. There are often time limits on the pre-approval letter, meaning you will need to repeat the pre-approval process if you do not place an offer on a home within 60 or 90 days. You will want to discuss the specific time frame with your lender.
Additionally, when you receive pre-approval, it is not a guarantee that you will have the financing to purchase a home. Your lender will go more in-depth with your financing once you have made an offer on the home. Factors such as a change in credit score or employment, if you have recently made any large purchases, etc., can affect the information provided in the pre-approval letter and the amount of financing you receive.
Once you have received a letter, it is time to find a real estate agent in Collingwood. Give realtor Christine Smith a call and let her walk you through the home-buying process. Call her today to begin your search in Collingwood.