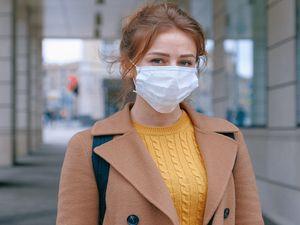 The Coronavirus COVID-19 is quickly spreading around the world. Entire countries, such as Italy, have issued travel bans, and schools, churches, and other large events have been canceled for undetermined amounts of time. Statistics show that more than 115,000 people could be infected by the virus and that number is growing every day.
While it is no secret that this virus has affected individuals all around the globe, many here in Collingwood may be wondering how it is impacting us. More particularly, how is it affecting the housing market in Canada?
The Bank of Canada Cuts Mortgage Rates
While many individuals may be hiding from the virus, others are jumping into the housing market. The Bank of Canada recently cut its rates by 0.5%, dropping the rates from 1.75% to 1.25%. The Bank of Canada stated in a press release following this cut,
"COVID-19 represents a significant health threat to people in a growing number of countries. In consequence, business activity in some regions has fallen sharply and supply chains have been disrupted. This has pulled down commodity prices and the Canadian dollar has depreciated. Global markets are reacting to the spread of the virus by repricing risk across a broad set of assets, making financial conditions less accommodative. It is likely that as the virus spreads, business and consumer confidence will deteriorate, further depressing activity."
The cut in rates came as a big surprise as just a few weeks ago, the thought of slashing rates was unheard of. Also, it is making potential buyers who were on the fence about purchasing, jumping into the market and without delay. The lower rates have made it possible for individuals to purchase a home who were not eligible for financing just weeks before.
Lenders are Becoming Competitive
Additionally, because of the lower rates and the excitement from many buyers, lenders are trying to get in on the action. Many lenders throughout Canada are offering various deals to entice potential buyers to work with them to purchase a home. Lenders are recognizing that now is a competitive time and they are discovering ways to build business, which can also work to the advantage of potential buyers.
What Steps Should I Take to Purchase a Home?
If you are interested in taking advantage of these lower rates, now is the time to act. Do your research and visit with various lenders in the Collingwood area. Receive pre-approval for a mortgage loan and let's begin the house hunt.
Contact Collingwood real estate agent Christine Smith for more information on the current real estate market in Collingwood and for help finding your dream home in the area.