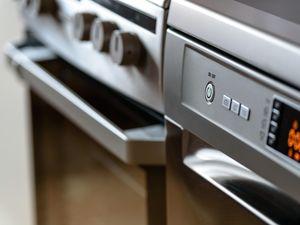 Whether you just bought a new home or have lived in the same house for more than 10 years, you will need to make several upgrades and repairs. One major maintenance task you will need to tackle is replacing many appliances throughout your home. While many of these products can last for more than a decade, you don't want to be unprepared with the high costs to replace each one. Let's take a look at several common household appliances and how long you can expect each to last.
Kitchen Appliances
The lifespan of all your kitchen appliances will vary greatly. As with other household appliances, how you care and maintain these products will greatly affect how long it lasts for. Below is an estimate of how long many common kitchen appliances will typically last before you need to replace each one.
Refrigerator: 13 to 15 years
Gas Range Oven: 15 years
Dishwasher: 9 years
Food Disposal: 12 years
Microwave Ovens: 9 years
Laundry Appliances
The lifespan of your washing machine and dryer will depend on how often you use them and how hard they must work. However, on average, you can expect your washing machine to last approximately 10 years and your dryer — whether gas or electric — to last approximately 13 years.
Miscellaneous Appliances
When it comes to your home's furnace, you can typically expect these items to last approximately 15 to 20 years. Your air conditioning unit won't last as long but you can expect a lengthy 10 to 15 years. However, to ensure that these products last as long as possible, it is critical they are regularly maintained. You need to replace the filters, have yearly service appointments, and more.
When it comes to your home's water heater, the type of heater you choose will greatly affect its lifespan. A tankless water heater will last 20 years or longer while electric or gas water heaters will usually only last a decade.
Before you purchase any new appliances for your home, regardless of the type of product you need, do your research. Some items may be on a great deal but be a low-quality product, meaning it doesn't do its job as effectively and it will not last long.
Also, make sure to take a look at each product's warranty. Products with longer warranties are ideal but you should read the fine print. Some warranties may appear great but they include many exclusions that essentially make the warranty worthless.
For more information on upgrading your home, buying or selling a home in Collingwood, and the current real estate market, check out Collingwood real estate agent Christine Smith's Facebook page.