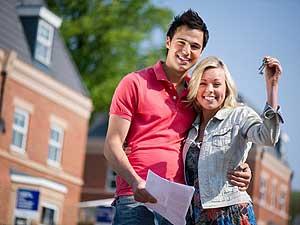 Home sellers in Ontario have high expectation when it comes to selling their home. Most expect it to sell within 30-45 days, and if not sold within that time frame they start to worry. Depending on where you live in Ontario can make a big difference in how quickly a home will sell.
In "hot" markets, homes that are priced right will sell quite quickly, but in areas that are not considered hot they will often take much longer. It's important to be realistic in pricing your home if you hope to sell it quickly. Although some markets in Ontario are seeing robust sales, current statistics show that sales are cooling off in other areas. It's expected that we will see a gradual shift from a seller's market to a buyer's market.
Even in a buyer's market a home can sell quickly if it's priced correctly. Unfortunately some expect their home to sell at prices that are no longer realistic and need to adjust their thinking to current market conditions. In a buyer's market everyone's looking for a bargain as they feel they've now got the upper hand. The person selling their home needs to work with a trusted REALTOR® who understand the current conditions in the area and trust their knowledge. No one knows the market better than the informed REALTOR®. Then there are those who will shop around for a realtor that will list their home higher than market value and then don't understand why it hasn't sold in 30-45 days.
A realtor that has the experience and knowledge of current market conditions often will not accept homes that are overpriced. They know it's a losing proposition for the seller and a waste of their time and resources. Price you home correctly in conjunction with your realtor and you'll see your home sold quicker than you thought.
Timing can play an important role in how quickly a home sells. Often winter months are more difficult, especially if it means pulling children out of one school and having them start in a new one mid-term. This is an uncomfortable situation and many parents try to avoid a move during this time. On the other hand, spring and summer are busy times and homes often sell quicker during these months.
Last, but not least, a good REALTOR® will help you with the financial aspects of selling your home and qualifying those interested in buying. They'll ensure that the buyers have the necessary funds and credit rating in order to be approved, and will give preference to buyers that are pre-approved. Just like you, a real estate agent wants everything to go as smoothly as possible and as an expert in their field you can trust they will look out for your interests every step of the way.