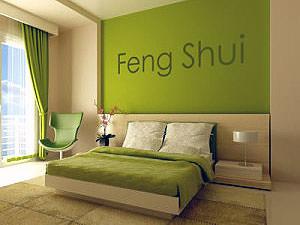 In order to rapidly sell a house on the Collingwood real estate market these days, home staging can be extremely important. If a potential Home Buyer enters an empty or messy home, it is more than likely he/she will not feel any type of excitement towards it; therefore, this person will not be able to envision living in that place, which is a huge downfall to making a sale.
There are countless of ways one can opt to stage their home, but utilizing the art of Feng Shui can help make the most out of a space, as it has the power of manipulating the flow of energy in a home. Feng Shui is an ancient Chinese art that numerous of interior designers around the globe opt to use to stage their homes — including homes for sale in Collingwood that want to transform them into one-of-a-kind spaces to sell faster and get a higher asking price.
Staging the Entry Way
First impressions are everything, for this matter the entry way of the home must be perfect. If a hallway follows the entry way, making it appear as wide as possible can be of great benefit, as it will have more space, which means that it will have a better energy flow. You can achieve this look with a long and runner rug and a bright paint color on the walls.
Staging the Living Area
The main living area should have outward facing furniture. Simplicity is the key, as less is more. You want the buyer to envision spending time in that room. A simple table in the middle, a couple of furniture arrangements, and a couple of simple art pieces on the walls or on the shelves will help keep your Feng Shui flow going in the living room.
Staging the Kitchen
In order to have a nice energy flow in the kitchen, make sure that the counters are free of clutter. Keeping counters clear and free of unnecessary things is your best bet to making a sale. Opting to paint the kitchen walls yellow or adding a couple of yellow touches throughout your kitchen space can be of great benefit, as yellow is a color that is often considered in Feng Shui to be good for digestion, which goes hand-in-hand with a kitchen space. Do not forget to add a bouquet of fresh yellow flowers in the kitchen before your potential buyers arrive.
Staging the Bathroom
Drains are energetically negative in Feng Shui. For this matter, shower curtains, toilet seats, and doors should always be closed. Uncluttered counters and natural light is very important in a bathroom. Accessible mirrors that have a good source of natural light in a bathroom are important for a positive Feng Shui.
Staging the Bedrooms
During the staging process, it is important to open up the curtains to let natural light come in and to remove any kind of electronic that is in the bedrooms, as they tend to have a negative effect on energy flow. The beds should be in full view before stepping in the bedrooms, but the headboard should not be against the wall that is in front of the doors.
As you can tell, when it comes to staging a home, using the ancient art of Feng Shui is your best, as it will make better energy flow throughout your home and any potential buyer will be able to feel something positive within and will be more interested to keep looking and asking questions about your house.
If you are thinking about putting your house on the Collingwood real estate market, make sure to stage your home using this type of ancient art, take photos of your transformation and make sure your Collingwood REALTOR® posts them on MLS®. If you do this, it is more than likely that the responses you will receive will be more than great.