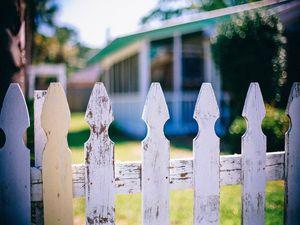 The neighbourhood you live in can make all the difference in whether you love your home or you hate it. You want to become a neighbour who makes others want to stay and who genuinely contributes to the community. But, how do you become a good Collingwood neighbour? How does an awesome neighbour act?
1. A Good Neighbour Says Hello
An awesome neighbour is friendly and kind. This doesn't mean that you have to invite your neighbours over for barbecues, but it is important that you acknowledge their presence, learn their names, and say hello as you pass them on the streets. Be willing to step out of your comfort zone to say hello or wave when you see your neighbours working in their yard or when you pass one another as you drive down the street.
2. A Good Neighbour is Mindful of His Pets
If you have pets, watch where they go and what they are doing when outdoors. Your neighbours may not appreciate a large dog trampling through their flower beds or a cat scratching at their fence. Be responsible pet owners and make sure your animals stay in your yard and that when leaving your property, they are on a leash or in your arms.
3. A Good Neighbour Takes Pride in Their Own Property
You may not realize it, but enhancing your own home's curb appeal is an excellent way to become a great neighbour. Nobody wants to step out of their front door, only to see a large pile of junk, a poorly kept yard, and garbage covering a property. When you take care of your own home, you make the neighbourhood a more beautiful place. You prevent your neighbours from looking at an eyesore each time they step outside. Plus, when homes are well kept, it can increase the property value of the homes throughout the entire neighbourhood.
Caring for your property does not mean you need professional landscaping. Rather, just updating your home, performing basic landscaping tasks, and removing clutter are going to make a significant difference in the look of your home.
Becoming a good neighbour is not that difficult. By being mindful of your behavior and keeping your home in excellent condition, you will become one of the best neighbours in Collingwood. For more information on the current real estate market, life in Collingwood, and the buying or selling experience, visit real estate agent Christine Smith's blog.