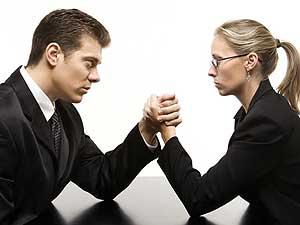 Selling or buying a home, in the Collingwood real estate area, can often be a challenge for homeowners looking a reliable real estate agent. We've all heard the horror stories of real estate agents that are lazy if not downright incompetent. The disaster created by agents such as these can last many years and that's why it's important to choose an agent that knows the ropes, works hard and gets the job done. Below is some advice that will help you to choose the right real estate agent to suit your needs.
Creating a List
When you're looking for a real estate agent it's important to create a list of the top real estate agents in the Collingwood area. This will give you a wide range of candidates to choose from. It's no guarantee, but it does help to narrow your options.
Friends and family are valuable sources, when it comes to looking for a referral, but should not always be your first choice. You need to interview them in order to understand what their agent did that was special to them, and effective in helping their home to be sold quickly.
This information will help you to formulate a list of what you are looking for in a real estate agent, and help you to narrow your prospective choices. It will also help you to weed out bad agents and focus on the best of the best.
Ask the Right Questions at the Interview
Once your list is narrowed down to those you consider to be top real estate agents in Collingwood, your next step is to start the interview process. You need to consider:
how professional the real estate person is when you're together,

how professional they dress,

their level of communication skills, and

how well the two of you connect.
If they can communicate an effective plan, as well as communicating their knowledge of today's market, then it's an indication that the agent is good at what they do, and keeps their finger of the pulse of the current housing market. These are some of the things that help people to choose a real estate that is at the top of their game.
Having an agent that you connect with will mean future conversations with yourself and prospective buyers will go well, and knowing that the two of you work well together, will help you and the real estate agent to come up with an effective sales plan to sell your home. The coordination of ideas, agreement on pricing and discussing the good and bad points of potential offers, will help you to sell your home faster.
To ensure that transactions go smoothly, you need to be able to trust your agent is working for you and not for their paycheck. Consider asking for references from other home buyers or sellers in Collingwood. These too will play an important role is the decision making process.