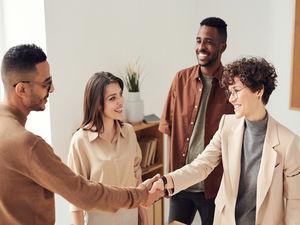 Selling your Collingwood property is a life-changing event. Your home is one of your largest investments and you must make sure you receive the best deal possible on your transaction. While working with a real estate agent throughout the selling process is critical, who you choose to work with is key.
Here are a few tips to help you choose the best real estate agent in Collingwood to help you throughout the home-selling experience.
Do Your Research
Take your time to learn about all real estate agents in the Collingwood area. Learn about the agent's experience and commitment to helping you sell your property. Also learn about the agent's credentials, training, and knowledge about the buying and selling process. The more you learn about the real estate agent, the more confident you will feel throughout the entire selling process.
Don't Be Afraid to Interview Different Agents
You will work better with certain real estate agents than others. Some agent's personalities, goals, interests, etc., will better align with yours, making the entire real estate transaction a more pleasant experience. To help you find the best agent, don't be afraid to interview various agents. Ask these individuals questions about their selling process, what they would do to help you sell your home quickly, etc. If there is an agent who you clicked with more than others, who greatly impressed you, etc., consider hiring this particular individual.
Consider What You Want in a Real Estate Agent
To help you narrow down your options and find the best real estate agent in Collingwood to work with, you must consider what you are looking for in an agent. What characteristics, qualifications, etc., matter most to you? Are there any features, requirements, etc., that must be met for you to work with this individual? For example, you may want to look for an agent who:
Has excellent communication skills and responds quickly to your phone calls, emails, etc.

Has unique ideas to help you sell your property quickly

Is experienced and can help you with a unique situation

Is well-connected and can easily find potential buyers and schedule numerous showings

Is friendly and personable. Selling a home is a major decision and a little overwhelming and you need an expert who can make the entire process a little more pleasant
As you search for the ideal individual to help you sell your Collingwood home, consider real estate agent Christine Smith. She is well-qualified, experienced, friendly, and connected. Contact her to learn more about how she can improve your home-selling journey.