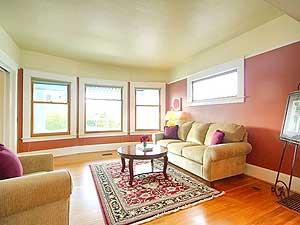 When potential buyers walk through your door, you want to make a good impression. You want to stage your home so that it appears inviting, beautiful, and spacious. Messy and cluttered homes can quickly deter potential buyers away, making a home look small and poorly maintained. Before buyers walk through your door, spend some time decluttering. This is one of the easiest and fastest ways to get your home ready to sell. Here are a few tricks to decluttering your home before a showing.
Remove the Big Stuff
Too much furniture in a home can make it look small. It can make an area that is should be large and open appear small and cramped. One of the best ways to make your home appear larger and more inviting is to remove large pieces of furniture from your home. Go through each room in your home — particularly high-traffic areas — and find a few pieces of furniture and other items that you can remove. Aim to remove at least one large item from each room. If you don't have a place to move these items to, rent a storage unit so they are out of sight and off the property.
Don't Forget the Closets and Cupboards
When decluttering, you don't want to leave any area untouched. Potential buyers will look through closets and cupboards. Be prepared by packing half of all the belongings in each closest and cupboard. A few items you can pack include:
Out-of-season clothing

Unused shoes

Kitchen appliances you rarely use

Knick-knacks and personal mementos

Craft supplies
Clear Off Counters
The kitchen and bathrooms in your home are two areas where potential buyers will pay the most attention. One way to help your home look bigger and cleaner is by clearing off counters in these rooms. Many experts recommend no more than two items left on the counters when staging your home. Pay close attention to the bathroom counters. Bathrooms are typically small spaces to begin with, and too many items on the counters can make it look even smaller.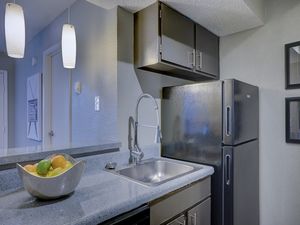 Don't Forget Your Exterior
When decluttering, it is important you focus on all areas of the home including the exterior. Spend time cleaning out the garage or a shed. If you have several items placed next to your home, remove them and place them in a storage unit. You don't want any area inside or outside the home to leave a bad impression on a potential buyer.
Selling your home is going to require work, particularly if you want to sell your home quickly and make a good impression on those who walk in. Work with a Collingwood real estate agent to help you throughout the selling process. Remember, the more effort and work you are willing to put in decluttering and staging your home, the better your selling experience will be.