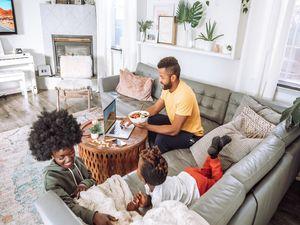 With the extended Ontario Stay at Home order, our mission is to remain home to limit the COVID-19 spread. We all have to wait a little longer until our favourite restaurants open up, or we can socialize with friends and loved ones. These are challenging times, but by making the most of your time in your Collingwood house, you can keep yourself occupied and cope with the stress of the pandemic.
Here are some ideas for how you can enjoy your time until the Stay at Home until it's deemed safe to enjoy public activities:
Learn Something New
Spending more time at home means more time on your hands. Challenge yourself and boost your intelligence by enrolling in free online courses about topics you've always wanted to learn about. Pick up a new instrument or download apps to learn a new language. While it may feel like life is on pause these days, you have plenty of opportunities to continue growing your skills.
Redecorate
As you spend these days in your house, you may notice minor flaws or find yourself wanting to refresh the look of your home. Now is the perfect time to complete those home projects you've never had the time to do before. Repaint your walls, invest in new art, reposition your furniture or buy pieces that will make a statement in your rooms, and so on. Have some fun and make your home somewhere you enjoy spending your time.
Garden
Another area of your home you can commit more time to is your garden. You may have never put your green thumb to practice due to busy scheduling or not knowing where to start. With the lockdown, you can explore gardening options and get to work. You'll boost your curb appeal and feel more pride in your property with the colourful flowers, healthy plants, and trimmed shrubs.
Cook With the Family
Bond with the family members in your home by trying new, fun recipes together. Make fond memories in the kitchen as you work together to create delicious dishes for everyone to enjoy.
Explore the Real Estate Market
With so much focus being on the home with the recent Ontario lockdown, now may be the time to find somewhere new to settle in. Let Christine Smith help you explore the Collingwood market so you can find your dream home where you'll enjoy spending your days during these times and after when you can host loved ones at your new house.
Contact Christine Smith today to find your next house.