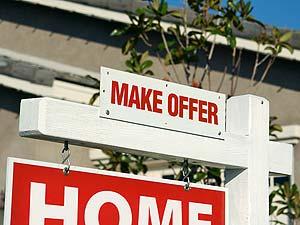 Now that you have found your dream home in Thornbury and have decided on the purchase it, you are probably brainstorming on a decent offer for the seller. You are among the many competitors in a bid to get this house. This makes it even more important to submit an offer that stands out from the rest. So how do you make your buyer leap off his seat and seal the deal?
Here are 8 tips to keep in mind when making a decision.
Prove to the seller that if he chooses to accept your offer, the process will be quick and easy. You can achieve this by securing a pre-approval letter from your lender.

If your offer is incomplete, it is likely that it will be overlooked. To avoid the potential of this happening, ensure that you fill in all the required information and present it professionally.

Once you submit your offer, be in the frame of mind to make a decision quickly. Any delay on your part could result in your dream home being just a dream.

Don't set your closing date in stone. Try to be flexible as possible with the date. This makes it a lot easier for your seller to make decision on which offer to accept.

Too many clauses and requirements can be a major turn off in the seller's eyes. Therefore, keep these to a minimum.

Impress your seller by offering more than the required deposit. In the seller's eyes, this demonstrates your financial stability and seriousness about acquiring the house.
Make an indelible mark on your seller's mind by writing a personal letter listing the reasons why you love their home. In this letter, tell them how you've always wanted a house similar to theirs and that you can see yourself in it for years to come.

If the seller is going to make his decision based on price, increase your chances by offering an extra $500. It may not seem like a lot to you, but it make a difference to the seller.
If you don't want to be left out in the cold, use the above information can increase your chances of your offer being accepted. Alternatively, you can enlist the help of your REALTOR® to give you an idea of what the seller deems important; be it closing date, price or terms. This knowledge will provide you with a definite edge.
Want more helpful tips? For more helpful tips and info about buying a home in Thornbury or Collingwood, contact me today.