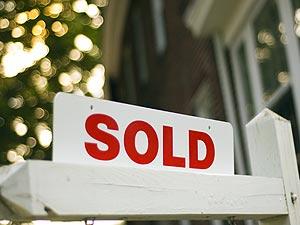 Selling your home in Collingwood can become a stressful and overwhelming experience. Not only are there many decisions to make but you will have many tasks to complete such as making repairs and upgrades and staging the property. So, what can you do to better handle this stressful situation? How can you make this process a little easier?
Here are a few tips to help you better handle the stress of selling your house.
Hire a Qualified Real Estate Agent
If you want to reduce your stress when selling your Collingwood house, you must hire a qualified real estate agent like selling your house. Your agent can handle a lot of the work and stress for you, making the entire experience more enjoyable and much easier.
Do Not Procrastinate
Procrastination leads to stress. Don't wait until the last minute to complete many of the home-selling tasks. For example, before you put your home on the market, make some of the necessary repairs or upgrades. Begin decluttering your home right away and packing all non-essential items throughout your house. The more you do now, the less you will have to worry about later.
Spend Time Every Day Cleaning
One of the greatest stressors when selling your home is keeping it show-ready. You want it to be perfect for when potential buyers walk through your door but this can be challenging as you still live in the house. Take the time every day to clean the home. By making cleaning a priority, you will have less to do for those last-minute showings. You may also want to live in just one area of the house so you will have less to clean.
Get Out of the House
Selling your house can consume all of your time and energy. It can quickly burn you out if you let it. Spend some time getting out of the house and enjoying a little fresh air. Do things that you want to do and with people you enjoy. This is a great way to clear your mind and give you a little energy boost.
If you want to sell your house, don't let stress keep you away. I can help! Contact me today and let's get to work.