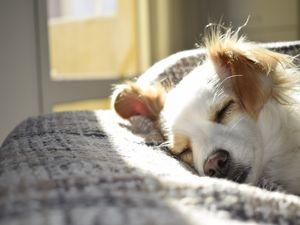 Moving is a major life event for individuals. It can be stressful, frightening, and a little exciting. Your animals may feel the same way. Transitioning your family pets to a new home will take a little effort and much preparation.
Here are a few tips to help your pet better adjust to your new home in Collingwood.
Make All Animal Supplies Easy to Access
Once you have arrived at your new home and are beginning to unpack your belongings, focus on your animal's items right away. Bring out old toys, their food bowl, water bowl, etc. This will help to calm down your furry friend and it will help them feel a little normalcy in all the change. While you may feel tempted to buy new items to better match your new home, make sure you wait for several days or even weeks until your pet is comfortable in your new home.
Follow Your Old Schedule
Many experts strongly recommend that once you have moved into your new home, follow your old schedule as closely as possible. For example, make sure you go on your daily walks, provide food, and play at the same time each day. This will help your pet maintain some consistency in its life and will help it more quickly adjust to its surroundings.
Take Time to Play
Make sure you take a pause from unpacking to play with your pet. Whether you head outside to throw a ball or you just sit down and snuggle, show your furry friend plenty of love and attention. These moments will not only tire your pet out, but it will also help your pet associate your new home as a place of fun, love, and comfort.
Don't Leave Your Pet Right Away
During the first few days and nights at your new home, make sure you stay at home as much as possible. There will be new smells and sounds that can stress out your animal and having your nearby will help to ease them into the new environment. Plus, you will be able to better monitor your pet's actions and help it to stay out of your boxes and certain items or areas around your house.
For more information on the moving process, buying or selling a home, and many activities and events in Collingwood, visit real estate agent Christine Smith's blog.