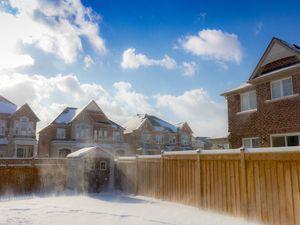 When you are selling your Collingwood home, the curb appeal of your residence should be a top priority. But, during these cold, frigid months, keeping your home looking great is no easy feat. Here are a few tips to improve the curb appeal of your home during these winter months.
Focus on Your Front Door
You want to create an inviting and welcoming atmosphere and you can do this by sprucing up your front door. If you have an old and worn down door, consider replacing it. Or, to save a little money, paint it a bright and bold color. You can even create a more homey feeling by adding a wreath to the door, laying down a fun "welcome" mat, and placing holiday decorations nearby your front entrance.
Keep Your Pathways Clear
After a large snowstorm, shovel all pathways around your home. This will not only make your home more accessible and enjoyable, but it will keep out much of the snow, mud, and slush that potential buyers may bring in on their shoes. Also, take the time to add salt to your main walkways to keep these areas from being icy and dangerous for all your guests. Ideally, you want to create the perfect impression on buyers and a wet and icy walkway won't do it.
Update Your Light Fixtures
A well-lit house is not only an excellent safety feature, but it enhances the curb appeal of the home. If you have old and outdated lights on the exterior of your home, update them with more energy-efficient models and those that boast a trendy appearance. Also, consider motion detectors as an added selling point for buyers.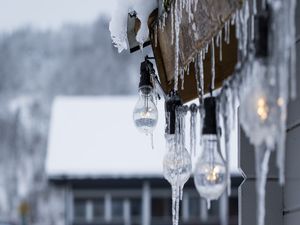 Paint Your Trim
Before the weather becomes too cold, take some time to paint and touch-up the exterior of your home such as trim, porches, shutters, etc. These features will stand out and become more noticeable during the colder temperatures due to the lack of foliage on trees and color in your landscaping. Also, when these features stand out, it helps give potential buyers a good first impression as they drive up to the home.
Enhancing the curb appeal of your home is much different during the winter months when you don't have much landscaping and gardening to do. Keep these above tips in mind as you strive to create a house that Collingwood house hunters will fall in love with.