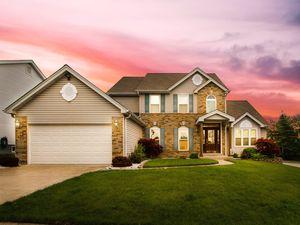 Whether you are a new homeowner or you plan to sell your house in the not-so-distant future, it is important that you provide ample security. There are many little things you can do throughout your property to help keep unwanted guests away and ensure you have the privacy and protection that you desire. Here are a few ways to improve the security in your home.
Install Smart Locks
Many smart home devices are designed to improve the security of your home, including smart locks. These allow you to enter a code or use your smartphone to gain access into the home. This is ideal if you have many individuals coming and going inside your house and prevents losing physical keys. There are also many types of smart locks available so you can find something with the security features that you desire.
Keep The Exterior Well Lit
A simple way to improve the security of your home, as well as its curb appeal, is to keep the exterior of the property well lit. Ensure there are several lights surrounding the property including motions lights around sheds and garages. If you want to improve the curb appeal of your home, make sure to install light fixtures that are modern and new, and don't forget those with energy-efficient features as well.
Use a Security System
If you have recently moved into a home in Collingwood, you may consider installing a security system. This will alert you of any intruders or unwanted access on your property. You can also hire security companies to do the monitoring and the installation of the system for you. If you don't want a full security system in your home, consider installing just a few cameras around the exterior and interior of your house. You may also want devices such as camera doorbells.
Consider Home Automation
Home automation is a simple and convenient way to improve your home's security and deter burglars. This is when you use smart light bulbs, smart plugs, etc. to make it appear like you are home when you are actually away. Using just your smartphone, you can turn on random lights throughout your home, open the curtains, turn on the TV, etc. These security options are generally inexpensive to install.
Your home is not only a large investment, but it is your personal space. It is important that you do all you can to keep it safe and protected. For more ideas on how to improve your Collingwood property, buying and selling a house, and upcoming events in the Collingwood area, contact real estate agent Christine Smith today.