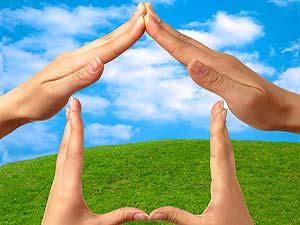 Even though the weather in Collingwood hasn't truly let summer start yet, many have already been swimming and boating on Georgian Bay, taking long hikes on the many trails in the area and enjoying their backyard living spaces. If you have used your outdoor living space, but haven't been enjoying, it could be because it needs an overhaul. Now is the time to spruce up your space and you don't need to have a large budget to do it.
Bring the indoors outside
There is a huge trend towards making your outdoor living space so comfortable that you feel almost like the outdoor space is an extension of your indoor space. Not only does that improve the flow of your home, it makes for a very trendy, comfortable and luxurious space outdoors. Whether your style is modern, minimalist, country or industrial, ensure that you bring these styles to the backyard.
Buy the best furniture you can
Just as in your house, your furniture is going to make or break your space. Figure out what you'll mostly be doing in your outdoor space and tailor your furniture to this. Do you enjoy al fresco dining? Will you be lounging in the sun the majority of the day? Will you be entertaining all of your neighbours regularly or will you be watching all the neighbourhood kids most of the time? Do you need a quiet spot to work or read? What you'll be dong outside will define what sort of furniture you'll have outside. Either way, it should be comfortable to sit in, durable to our changing weather and look beautiful on top of it all.
Add some landscaping or a container garden
You could go to the greenhouse and spend thousands on landscaping, but you truly don't have to. Your yard should have some foliage, as this truly makes an outdoor space look lush and inviting. One of the best things you can do is to make a budget and a design, then head to the garden centre and let them create your dream garden. They'll choose the most cost-effective plants for your design, but if you are a novice at gardening, let them know that, as you'll want easy to maintain plants. Your money will be wasted if your plants die within a few weeks. If you want to help your budget even more, grow something you can eat.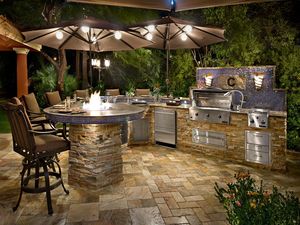 Add some funky lighting
In order to get the most use out of the space, you'll want to be able to use it at night, so you need lighting. Just as with the indoors, lighting can make a huge difference in your space. This is another area where your spend doesn't have to be huge. The newest trends in outdoor lighting include vintage chic, industrial, minimal, nautical and LED (another great money saver).
Add some comfort
Even with your ultra-comfortable furniture, you want some pillows and blankets to add to the space both for warmth and coziness, but for looks. Imagine a cool late summer night, snuggled up under a blanket, looking at the stars. This can be a reality in your own backyard!
Having an inviting backyard space doesn't mean you have to sell your Collingwood home, but if you all of these tips don't persuade you to love your outdoor space again, give me a call. All of the work you've done to make your space great will help up the value of your home and make it more appealing to buyers!