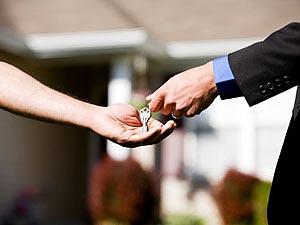 You've scoured realtor.ca, you've gone to the open houses and you've found the home of your dreams. How do you buy it!? Here's how to make an offer and buy your first home.
1. Find a real estate professional asap!
While you may believe you've already done the work, you've found the home and that you don't need a real estate agent, you couldn't be more wrong. The real work is at this point – when you want to make an offer. Professional real estate agents have all of the know-how you need to make a great offer, including:
· Comparable prices of homes that have sold in the area
· Contact with the selling agent to find out why they are selling and their level of motivation
· Ability to negotiate on your behalf to get you the house for the lowest price
If you believe you can do all of that on your own, that's great, but did you know that you aren't the one paying your buyer's agent? The sellers actually pay a commission on the sale of their house to their agent and the buyer's agent, which means your agent costs you nothing!
2. Get a pre-approval if you haven't already done so
With this pre-approval, you show the sellers that you are serious and that you can actually afford the home for which you are putting an offer on. One of the worst things that can happen is that you put in an offer and your bank doesn't approve you for enough money and this will be disappointing for both you and seller. Get pre-approved before putting in any offer.
3. Have a deposit ready
Another way you can show the sellers that you are serious is that you put a good deposit with your offer. You can decide what sort of cash to put up front, but in some cases where there are multiple offers, a larger deposit could seal the deal for the sellers.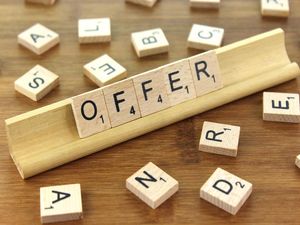 4. Decide what contingencies you want in the offer
If you've only got a pre-approval, you'll want to make a condition of financing. While pre-approvals can be solid, they are not approvals and should anything happen and you can't get a mortgage, you're still on the line if your offer is accepted without a finance condition. Another important contingency is a home inspection. Regardless of how new the home is, having a home inspection can give you the peace of mind of knowing what issues the home does have and lets you decide if you want to continue to move forward to a purchase. You may also decide that there are things in the home you would like included, like the appliances, window dressings, furniture or other personal property. You can ask for whatever you'd like, but it will be up to sellers to decide if they want to include it in the purchase.
5. Decide on a good price
Working with your agent, take a look at what comparable homes have sold for in the area before deciding on a fair price to offer. You'll also want to discuss with your agent if you should go in lower, at asking price or even higher in multiple-bid situations.
6. Wait
Once you've signed all the paperwork and sent it to the sellers, now is the time to wait. The sellers may sign back the offer as accepted, modified or they may reject it outright. During the waiting period you should think about what options you have if the offer is not accepted and how much you are willing to pay for your home.
Good luck! If you need help putting in an offer on a Georgian Bay home for sale, let me know if I can be of assistance.