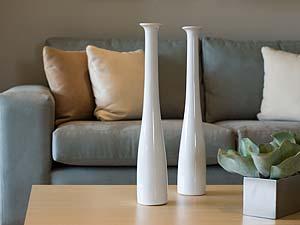 When you walk into a hotel room in an upscale hotel, how do you feel? Generally, you should feel relaxed and like you have everything you need. Hotels generally make their esthetic home-like, so people feel like they are getting away from it all, but still have the comforts of home. In the same vein, your home should include all of those great comforts, but make a buyer believe they are getting away from it all (and "it all" could be their current home that they no longer want). Getting that hotel-chic look is not easy, but with the help of a stager, it is definitely doable, and could help your Collingwood home sell for more money and quicker.
Concentrate on two main areas
In a hotel room, you have two primary areas – the bathroom and the bedroom – so in order to get your home looking hotel-chic, you want to spend most of your time focusing on these two rooms, with the bedroom being the master suite.
Think plush
The most upscale hotels know that their guests want comfort. You want to look at the bed and just jump right in. This means getting the plushest comforter, pillows and blankets for your bed. Similarly, the towels and bath mats in your bathroom should be designer-quality and fluffy. While you might be thinking that a buyer won't care about towels and sheets, considering they aren't stay with the home, these small touches make a big impact to how the buyer feels about the room.
The lighting sets the mood
Lighting is so important in all of the rooms of your home, but in both the bathroom and the master suite, you want it to make a statement and have a certain effect. In the bathroom, your lights should show off the space and be bright, yet flattering. Think about installing a gorgeous chandelier-type fixture over the bathtub. Add some overhead lighting on the ceiling, and install sconces beside the mirrors. Because sconces reflect the light up, it makes it much more flattering when people look in the mirrors. Imagine your buyer looking in your bathroom mirror and liking what they see – it might just sell your home! In the bedroom, the lighting should be subdued and create an aura of coziness and warmth. You want to feel relaxed in your bedroom and the lighting should definitely help you do that.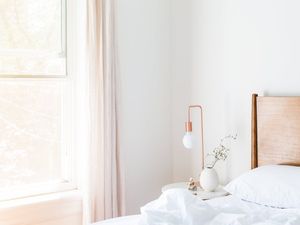 Add little touches
Flowers, soaps and candles will add a feminine and chic touch to the space. But, be sure that everything else is cleared off of counters and dressers before adding these items. Your buyer doesn't want to look at your deodorant, but a nice bouquet of flowers will add a simple mystique.
Get some art
Every hotel has art on the walls and it usually mimics the theme they are going for. Add some art to both the master bedroom and bathroom. Large-scale artwork looks great on a large, blank wall, but ensure that it doesn't clutter the space if you have large or bulky furniture.
staging your Collingwood home, let me know how I can be of service.