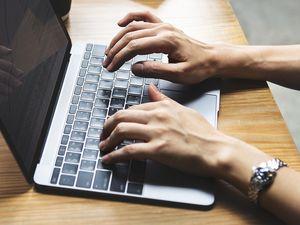 When selling your Collingwood home, it is common to feel overwhelmed. You want your home to stand out on the real estate market and to make an instant impression on potential buyers. While you must spend plenty of time staging and preparing your home to sell, you also must create an online listing that attracts and excites potential buyers.
The majority of buyers will spend time online searching for homes before they even visit a real estate agent. This means that you can't slack when it comes to your listing. Here are a few tips to make your online listing more appealing.
Use Professional Photos
The photos you post of your home will often be the first impression many potential buyers receive of your property. This means you should only post the best photos available. They should show the home in its best light, highlight the features of the property, use the best angles, etc. Using a professional real estate photographer is the best way to ensure only the highest-quality of photos are used. Plus, this individual can save you a lot of hassle and stress during this critical step of the selling process.
Watch Your Words Wisely
You want to write an online listing that is creative and captures the attention of potential buyers. It needs to highlight the features of the home and what makes it stand out from other homes on the market. You want to leave out the information that is basic in almost every home on the market and cover the standout specifications of the property.
Also, make sure to implement some strong SEO practices throughout the listing. This will help the listing rank high in the search engine rankings and will make it easier for buyers to find your home during their online search.
Add Unique Features
If you truly want your online listing to stand out, include several unique features. For example, in addition to professional photos, include a virtual home tour, panoramic images, etc. These features will help potential buyers see more of the home without ever stepping foot in it.
Work With Your Real Estate Agent
Your real estate agent is your greatest resource when creating an online listing that sells. They have the training, experience, and knowledge to create a listing that entices and appeals to buyers. They know the tricks and the things to avoid if you want to sell your home quickly.
If you are selling your Collingwood home, contact real estate agent Christine Smith today. She can help you create an online listing that is sure to stand out from the competition.