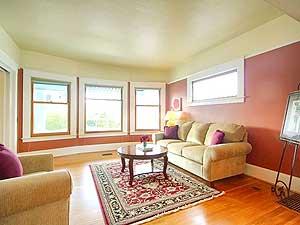 Most homebuyers in Collingwood are looking for homes that are open, large, and spacious. They want to feel comfortable in their space and have the ability to grow into the home — not outgrow it. If you are thinking about selling your small Collingwood home, don't fret. Here are several ways you can make your small home appear large.
Remove All Unnecessary Furniture
As you prepare to sell your home, walk through your house and determine what furniture is simply taking up space and providing no benefit. These pieces of furniture can clutter a room and make it look messy and small. Aim to keep only the essential furniture items in your home. For those pieces that you do remove, place them in a storage shed or in your new home — basically, just remove them off of your property.
Use Mirrors
Mirrors are an excellent way to make a room look large and bright. On walls in your small rooms, hang up a large mirror with a decorative frame. This can be an excellent focal point or accent piece. However, when choosing your mirrors, keep size in mind. Mirrors that are too large will provide the opposite effect that you are looking for and those that are too small will affect the scale of the space.
Avoid Dark Paint Colors
Paint colors that are dark and bold can make a room appear unwelcoming and overwhelming. Rather, you want to create a room that is light and has a more neutral appearance. Choose very neutral and light paint colors such as grays, tans, blues, yellows, etc. These are paint colors that many potential buyers prefer and will help you sell your home quickly.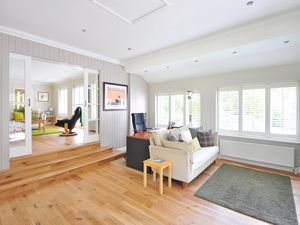 Clean out Closets, Drawers, and Cupboards
When staging and cleaning out your home, don't forget about those hidden areas such as closets, cupboards, and drawers. Serious buyers will look at every aspect of your home and will likely open and inspect these areas. Many professionals recommend removing at least 50% of all the belongings in these areas to make them appear larger and more organized. If selling your home, focus on packing these areas of your home first and clear out much of the junk and unnecessary items stored there.
If you are ready to sell your Collingwood house or are looking for expert advice for preparing your home to sell, contact real estate agent Christine Smith today.