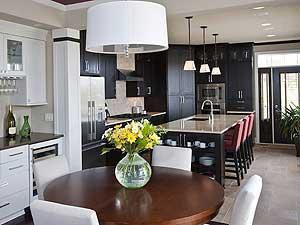 Marketing techniques will make your Collingwood home stand out from the competition when it's time to sell. Increase your chances of a quick and smooth sale, and leave yourself more time to enjoy your new adventure.
Shine a light on the best aspects of your home and promote it to appeal to a wide range of buyers. The following marketing strategies will place your Collingwood home in high demand.
Set the Stage for Wide Appeal
Before you can create your public marketing assets, you'll need to set the stage. Start by decluttering your home of excess furniture and your personal effects. Then, give your home a deep clean, or hire a professional service to give it an extra level of shine. Finally, to allow your home to appeal to as many potential buyers as possible, paint the walls with neutral colours.
Staging is a fine art, and veteran stagers know what works and what doesn't. For this reason, it can be a wise move to hire a professional who can bring in their own decor and recommend paint colours. Good stagers can make your home look so incredible you'll wish you'd hired them ages ago.
Use Professional High-Quality Images
Once the inside of your home is in tip-top condition, hire a professional photographer to take high-quality photos of the best rooms and outdoor spaces. Your real estate agent may be able to recommend someone who knows how to make each room appear brighter and more spacious.
Post a Virtual Tour Online
A virtual tour will allow online viewers to feel as if they're stepping into your home before they've scheduled a visit. This walkthrough video will focus your viewers' eyes on your home's best features.
Use lighting, a zoom option, and even a 360-degree view to make them feel at home. This marketing tool is proven to draw potential buyers into feeling that they absolutely have to buy your home before ever seeing it in person.
Feature Your Neighbourhood As Well as Your Home
The Collingwood area has endless natural assets that should be highlighted in your home's listing, along with the details of your home. Feature the best aspects of your neighbourhood and any accessible services and conveniences. Mention respected local schools, restaurants, and shops to give your listing an edge.
Contact Christine Smith today for a professional realtor who knows what it takes to sell your home smoothly and quickly.