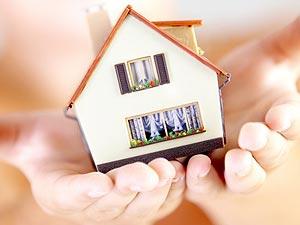 How do you place an offer on a home that is sure to be accepted? What does this offer look like and what does it include?
When you've found your dream house in Collingwood, you want to make an offer on a property that will stand out. You want the sellers to be impressed, particularly if there are other individuals fighting to purchase the same property.
Here are a few things you should consider to help you place a competitive offer on a house in Collingwood.
Be Familiar With the Real Estate Market
If you wish to place a competitive offer, you must be familiar with the current real estate market. This will help you better navigate all real estate-related questions and tasks including how much money to offer on the home. While the offer price is not the only factor sellers will consider when looking over each offer, it is a major component and you must be familiar with the market to ensure you are offering a smart and fair price.
Avoid Too Many Contingencies
There are several conditions you can include in your offer that would allow you to walk away from the deal if it is not met. For example, a common condition is a home inspection contingency. With this condition, if major repairs are found during the home inspection or if the completion of certain repairs cannot be agreed upon between both parties, the buyer can walk away.
There are all types of contingencies you can include in your offer. While these are smart for the buyer, they can weaken the sale as it is just one more reason why you may walk away and the sale falls through for the seller. If there is much competition for a home, it may be best to limit the number of conditions you include in your offer.
Show You Are Serious With a Large Deposit
When you place an offer on a home, you will be asked to provide a deposit. This tells the sellers that you are serious about purchasing the home. When you offer a larger deposit, it shows the sellers that you want the house as you have more to lose if the sale doesn't work out.
Talk to your real estate agent about how much money to offer with your deposit. If your offer is accepted, the money you provide as a deposit will go into an escrow account and will be included as part of your home's down payment.
If you want to place a competitive offer, make sure an experienced and knowledgable real estate agent is on your side. Christine Smith can help you every step of the way, answer your questions, and provide helpful tips to ensure you place a competitive offer. Contact her today to learn more.