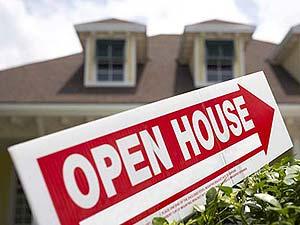 An open house can be a valuable opportunity for both buyers and sellers in Collingwood and a terrific marketing tool. It provides a pressure-free environment for buyers and gives sellers the chance to gather feedback that could improve the sale of the home. However, for the open house to be a success, it requires plenty of work. Here are a few tips for preparing your house for this event.
1. Deep Clean
Deep-cleaning your home is one of the most important tasks to complete prior to an open house. Buyers will pay particular attention to the details of your home and you don't want to make any area an eyesore. Pay attention to the small details such as baseboards, windows, and built-in shelves.
2. Lock Up Personal Items
You will have strangers walk around your home, open closets and drawers, etc. This means you run the risk of theft. Make sure to lock up all personal belongings such as jewelry and sentimental items. Also, lock up any papers with personal information. Your personal information is easy for individuals to steal and they can do severe damage before you realize it.
3. Remove Unpleasant Odors
During the open house, you don't want any unpleasant lingering smells. You can get rid of these odors by simply opening the windows and lighting a candle. If the weather is not permissible to keep the windows open, consider running a diffuser with essential oils, boiling water with lemon and orange peels, or even baking cookies.
4. Open All Curtains
Whether your open house is in the morning or during the evening hours, you want to keep your window treatments open. You want to let in as much natural light as possible. Even if it is dark outside, buyers still want to see the windows and the potential for light inside the home.
5. Let Your Real Estate Agent Handle the Marketing
An experienced real estate agent knows all the tricks and proven techniques to advertising your open house. Let them handle all the details and make sure to do your part to spread the word by sharing on social media, passing out flyers, etc.
Additionally, be willing to follow the agent's instructions to complete certain tasks prior to the open house. The agent knows how to really make the house shine and stand out from the competition.