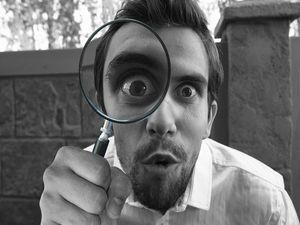 When selling your home, an inspection may be completed on your property. This is not a mandatory step but is something the buyers may request and pay for. However, as the sellers, you want the home to be in excellent condition. If the inspection doesn't go well, you may have a long list of tasks to complete, the sale may be delayed, or the buyers may pull out of the sale altogether.
To help you prepare for an upcoming inspection, here are several things you should do.
Clean
One of the best things you can do prior to an inspection is to clean your property. A clean home gives off a strong impression. It also makes it easier for the inspector to work throughout your house. When cleaning, make sure you clean all access points such as the attic and around openings such as a crawl space. Also, don't forget to clean and declutter around your home's exterior as well.
Make Necessary Repairs
If you have a sink that is leaking, this will likely be called out in the inspection report. So, it may be worth your time to fix it now.
Go through your home and make all necessary repairs to ensure appliances and features of the home are working as they should. Keep in mind that if there are repairs that are needed, such as roofing, plumbing, electrical work, etc., hire a professional to do the repairs and don't try to tackle the problem on your own.
Spruce Up Your Home's Exterior
The inspector will take time evaluating and looking at the exterior of your home. This means that you want to make sure it is in excellent condition. In addition to cleaning and decluttering around your home exterior, don't forget basic home improvement projects such as cleaning out the gutters, window wells, etc. Even items such as tree branches near the roof can be listed in the roof inspection report so trimming your trees should not be a task you overlook.
Make Sure Everything Works Well
During the inspection, the inspector will test all of the appliances and tech devices in the home. For example, he or she will test your oven and range as well as your smoke detectors. Take the time to test out these features yourself. Make sure all light fixtures have working light bulbs, the smoke detectors and carbon monoxide detectors have working batteries, the garbage disposal works with no issues, etc. These are the little things but can make a difference in your report.
For more information on buying and selling a home in Collingwood, the current real estate market, and home improvement tips, check out Collingwood real estate agent Christine Smith's blog.